Fishing with Dave
I had my pontoon sitting in the carport a few weeks back and a neighbor stopped by on his way home. "I see you've got one of those pontoon boats, you must do some fly fish'n" are the first words out of his mouth. Before I could answer he starts telling me about how he has all these ponds that he fishes a fly rod on and would I like to go sometime. Of course I said yes and that I'd gladly trade him some local pond fishing for some trips to N. Ga. for some trout fishing. Dave is a retired teacher and has a son who lives in Colorado so most of the talk is about teaching and fishing and the patience you need to do either one.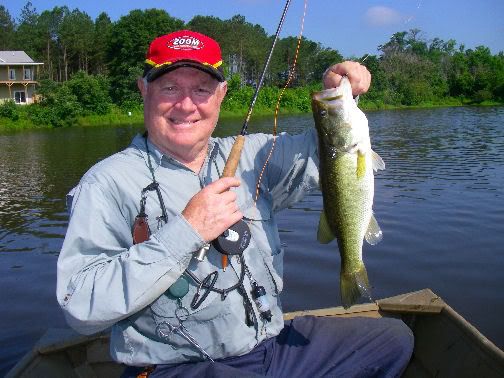 Last week we went to a pond in Colbert, about 15 min. from the house. He buys cheap jon boats, fixes the leaks in them and leaves them on the ponds he fishes. Dave has a fleet of jon boats spread over a 3 county area. Just bring the trolling motor, some gear and your good to fish. We only fish a few hours at a time. Maybe 7:00 to 10:00 in the morning or 7:00 to 9:00 in the evening. Dave has this system where he trolls around the pond a few times throwing a spinning rod and then it's back to the bank, swap the spinning rod for a fly rod and do a few more laps around before going home. Some days it's just the fly rod but most days it's both. Very few people has access to these ponds so the fishing is great. It's all catch and release so there are some very large fish in those ponds.
This morning we fished on some property I used to go to in high school. There are about 6 ponds of various sizes on the land and we fished one in the far back today. I was a little confused when we got there because he said it was about a 5 min. walk to the pond but we pulled up right next to the water. After setting up the boat and heading out I asked him about the walk. Oh, we have to ride to the end of this pond and then walk a short distance to the pond we're fishing today. It was the first time I've ever gone by boat to get to another boat on a different pond to fish.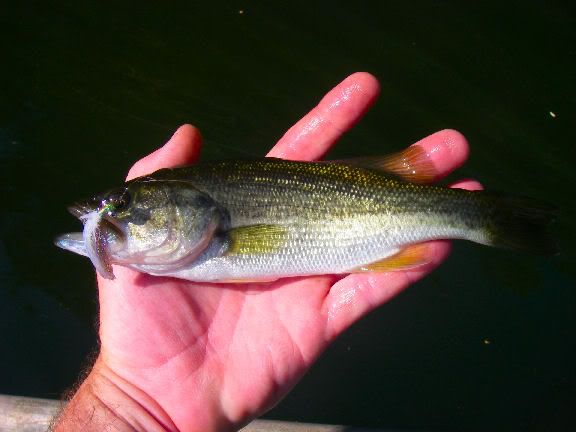 Today was fly rod only and a lot of fun. We caught and released bream and bass of all sizes. We started with a couple of laps with a popper and then I switched over to a clouser minnow for the last lap around. I caught more bass on the clouser and more bream on the popper. What a great way to start the day off.
tracy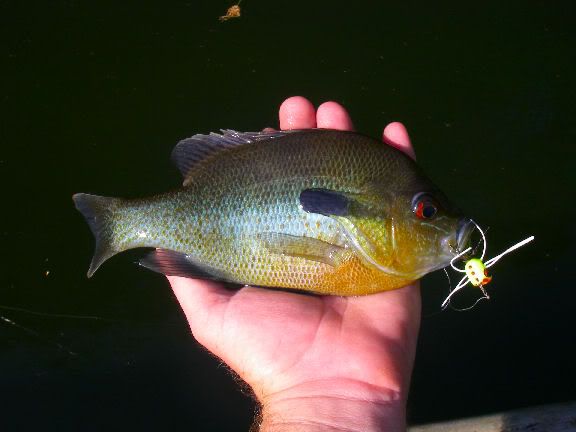 Comments
2
Comments
Posted 07-02-08 at 05:36 PM by

gonefishn
Recent Blog Entries by gonefishn