One of my buddies guides for an outfitter out of Cashiers. This means we only get to fish together in the winter, when he isn't running trips every day. We've both been mourning the tragedy of two consecutive rained out smallmouth seasons. I sorta called the shot last month and told him we had to get out after the bronzebacks if we could catch the tail end of a 4 or 5 day midwinter warming trend and clear water at the same time. Wednesday night, he called me up.
"Yo dude, remember when you said you wanted to hit Big Froggy when it got warm for a few days?"
"Hell yeah, I do!"
"You free tomorrow?"
We had a few hiccoughs along the way. We had to wait out some sketchy crackheads at the launch before dropping the trailer down at the take out. The distraction led to key pieces of equipment being left behind, and about 200 yards of backrowing to the ramp. We ran back down to the takeout to grab the necessary gear, and found the sketchy crackheads hanging out there. There's some good news.
The French Broad was running a tad bit high, but clear and that sexy BFG (Big Fish Green). Water temps were nosing up to around 50, having been in the low 30s last week. Prespawn. Classic conditions for that big jerkbait bite. We, on the other hand, chose Fly or Die.
Now, I ain't usually one to pimp for a fly, but the bug we were slinging is an ace, and probably my favorite slab of meat to fling around these days. The Swingin' D is a masterpiece of fly design, and about as versatile as a big fly can get. Fish it on a floating line and you can walk it on a semi-slack line, work it like a traditional diver on a tighter line, or dead drift it and let the *** hang just under the surface wiggling. Fish it on a sink tip or full sink and it will track straight even with a bow in the line and roll to stop. It is a
good
bug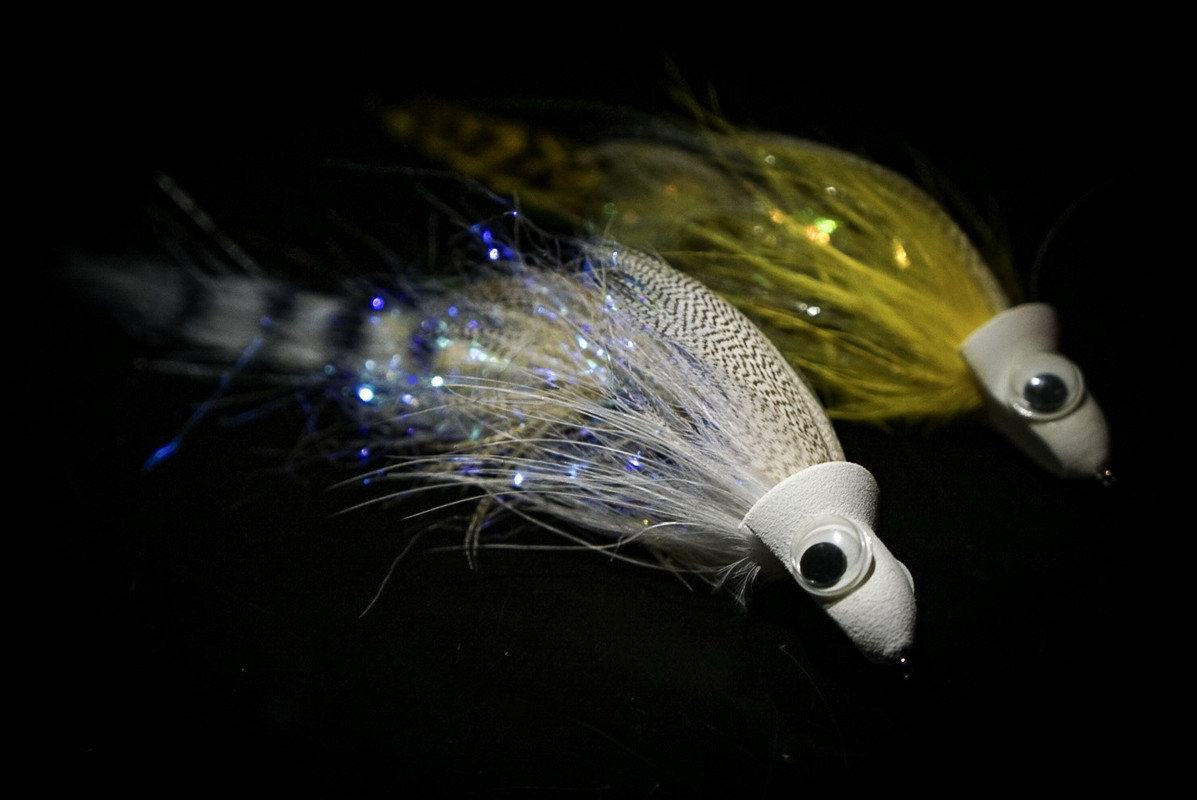 Winter smallmouth fishing is not a numbers game, but with the hopeful corollary, "but the fish you catch are likely to be worth the time." The script played out true to form. We didn't bring many to the boat, and didn't even move many. But the "cull" of the bunch was a 17" fish. Smallies always tow hard, but they are particularly fierce in high cold water, and the biggest fish locked me down to the bottom for some long, anxious moments. We also moved a couple of muskies, both under bridges.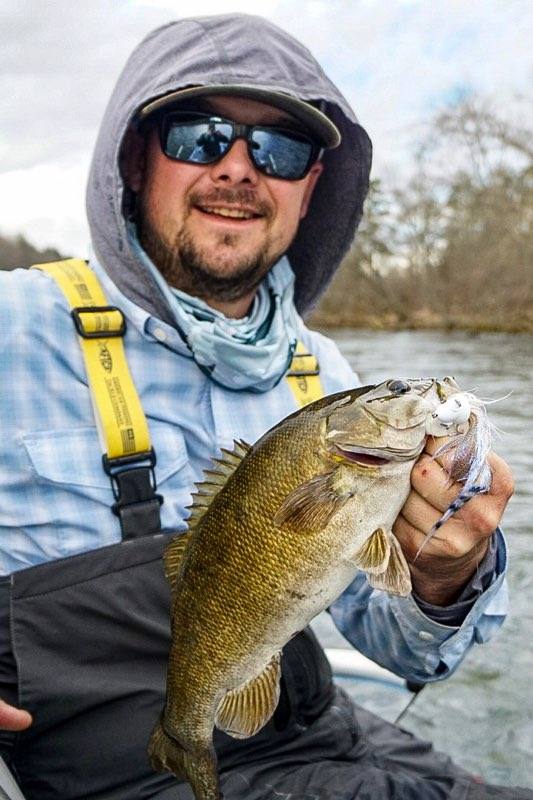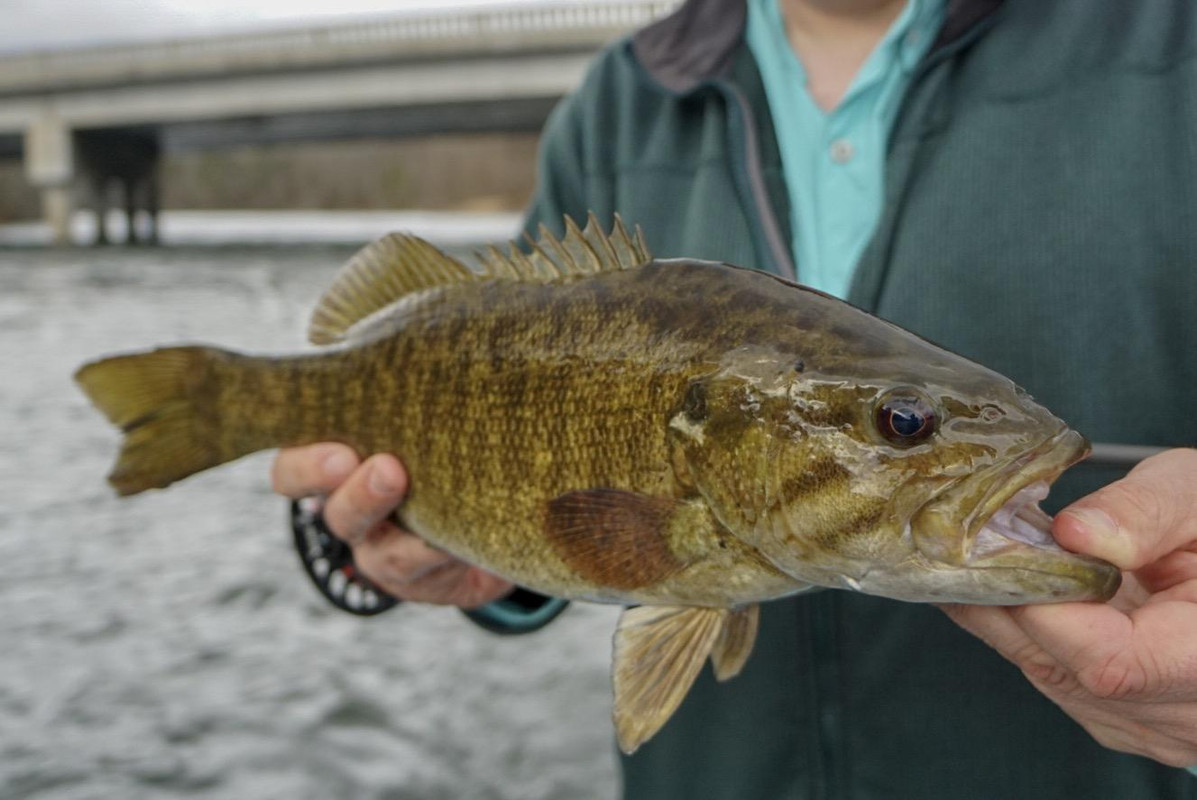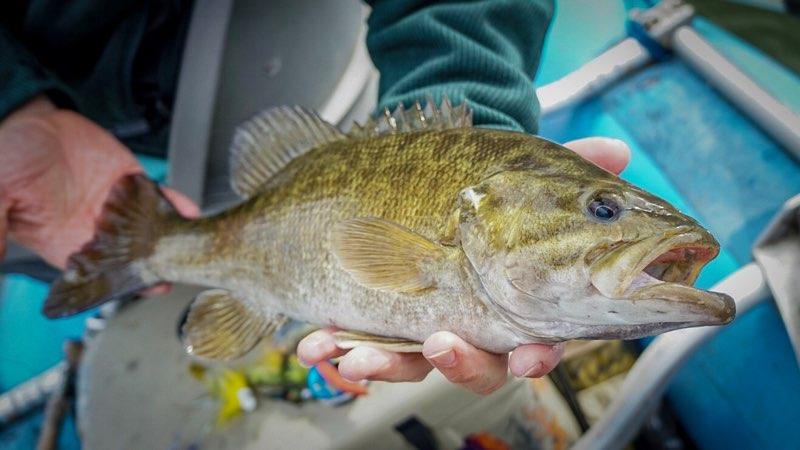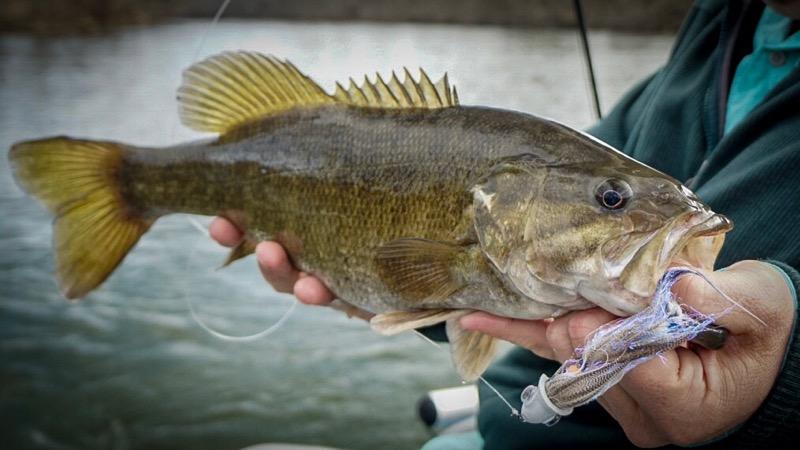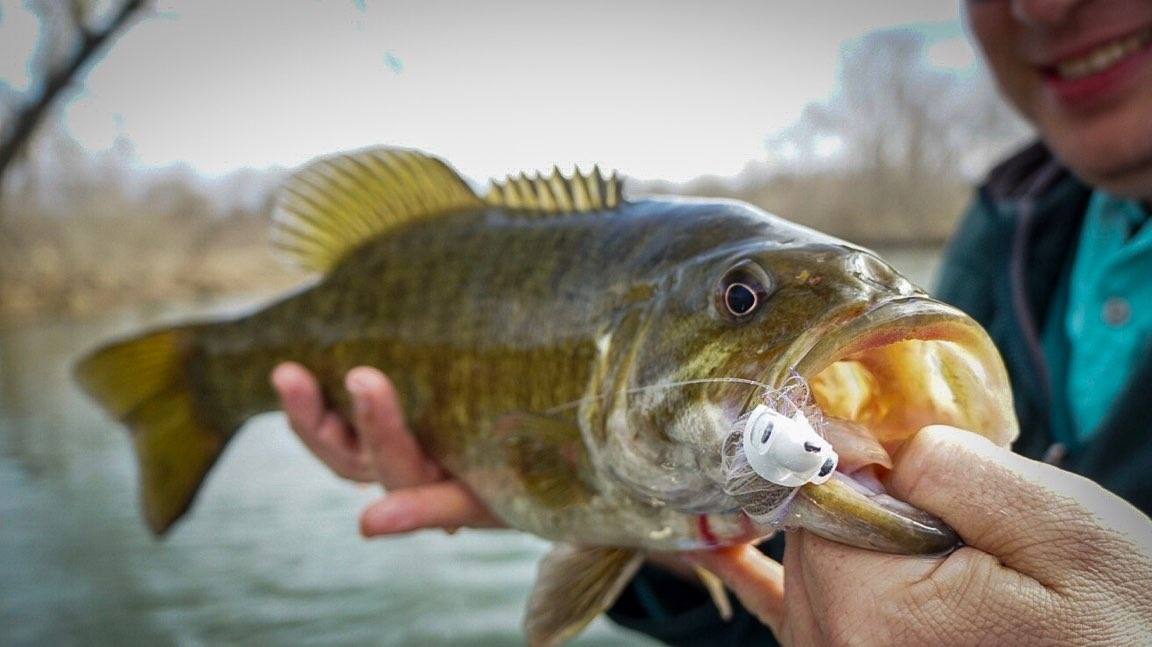 Cheers y'all!
Dylar