For the first time in more 30 years, I found myself with no obligations on Christmas Eve. Bad weather and some nagging injuries have mostly kept me off the water in December, and I've been stir crazy. I got up at 3:30 in the morning, and checked gauges in 3 states to find what I was looking for (a fresh spike of water, in case you're wondering). When I found it, I loaded up the Subaru for a fairly long run.
It turns out there's not a whole lot of traffic at 5 am on Christmas Eve, and I made great time. When I got there, I found the water reasonably but not unwadeably high, and stained up just the way I like it. Now, when I started fly fishing, all I did was fish streamers, and though I've branched out considerably since then, that big meat game is still in my blood. Even though the water had started to fall out a touch by the time I arrived (and, in my experience, fish mostly run bait on the rising side of the water spike), I started out throwing articulated streamers. I managed to move 3 or 4 real nice browns early, but couldn't get one to commit to the eat.
After the first 30 minutes or so, I wasn't even moving fish with the streamer, so I bounced to a different stretch of the stream and switched up my tactics. This was the first high water this particular drainage has seen since back before the spawn, and I suspected there were lot of spent or unfertilized eggs still in the gravel when the rain pushed through yesterday. Hoping that those eggs would be in the drift, I pegged a bead on that pretty closely mimics the coloration of a dead trout egg. It was definitely the right choice.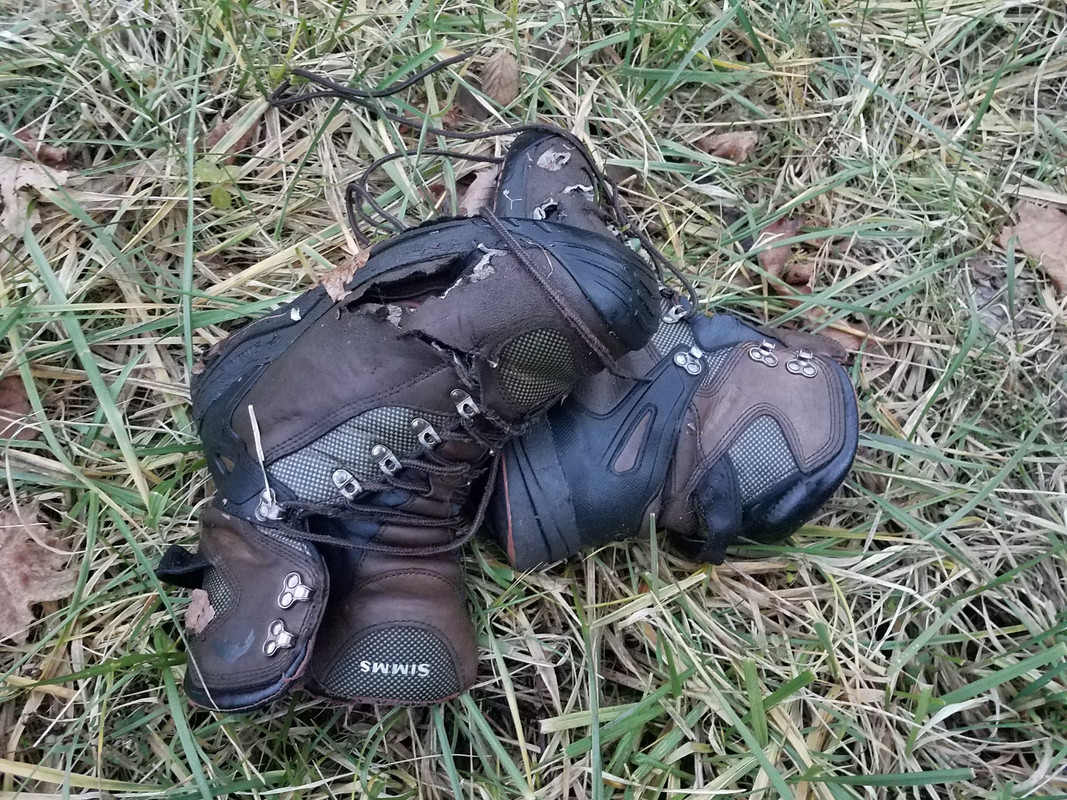 It was the last ride for my G3's, rumor is Santa is bringing me new boots in the morning.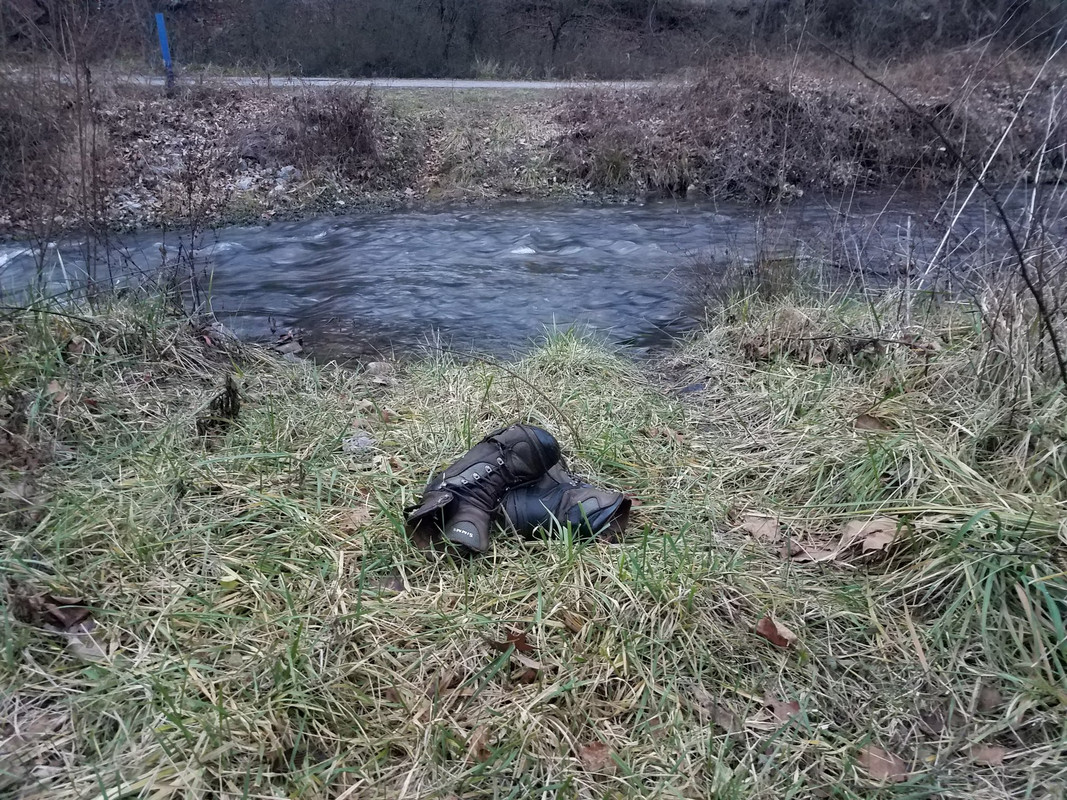 It doesn't look like much, but looks are deceiving.
The only downside to pegging the bead is that you are systematically selecting for rainbow trout, which are essentially specialist nest predators that evolved to exploit salmon runs. If there are meaningful numbers of eggs in the drift, bows often become totally target fixated on them. I got bored of taking pics of cookie cutter 11-14" wild bows after the first five or six, and I stopped counting 30 fish and two hours into the day. I LDR'ed a couple of bigger bows that looked to be in the 18-20" range. Hot fish in tight quarters. It is what it is.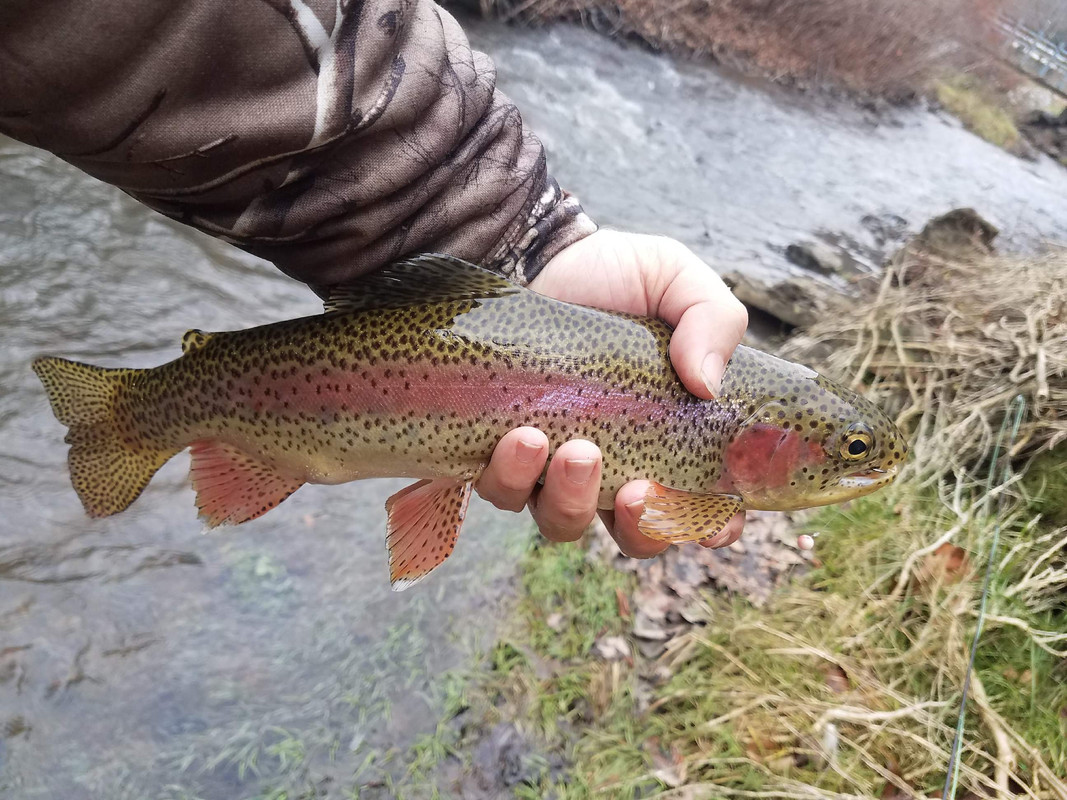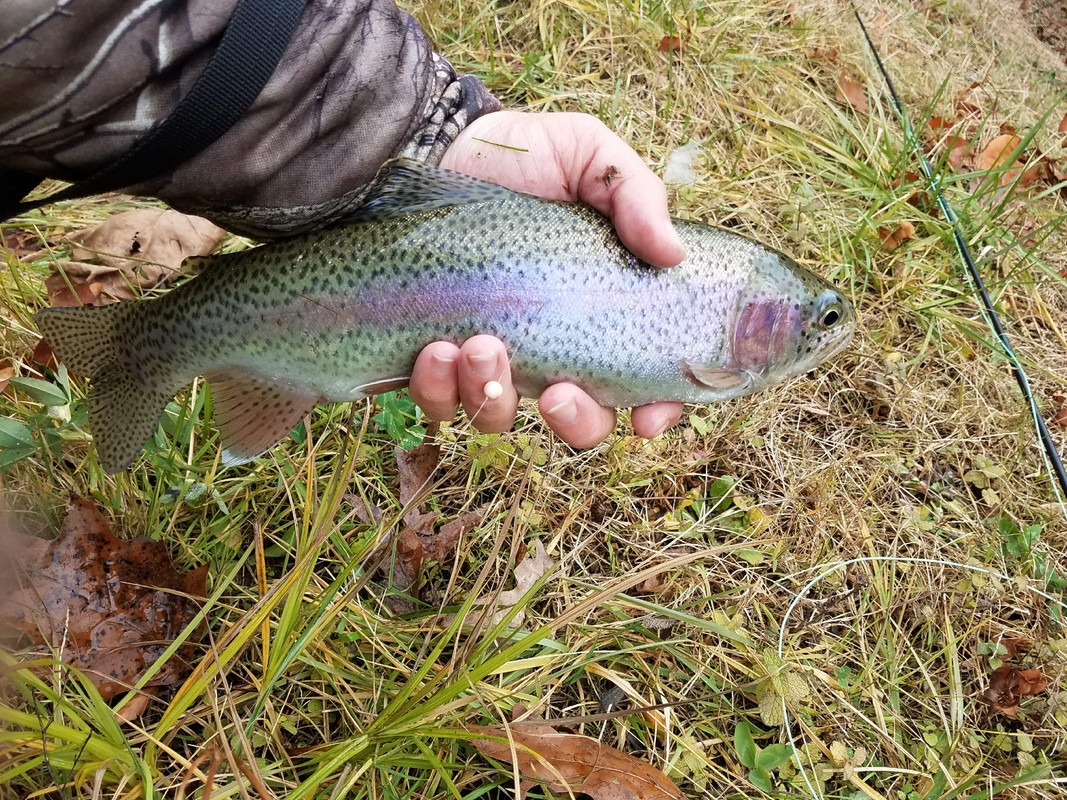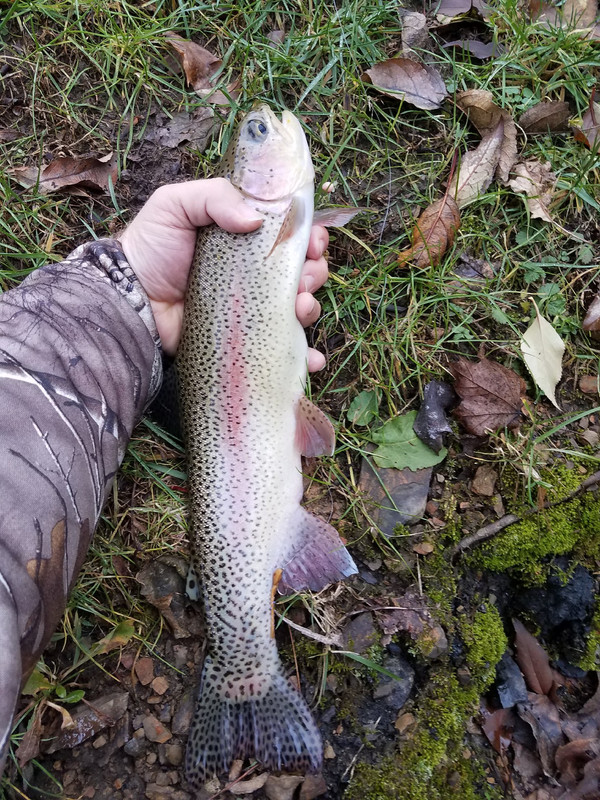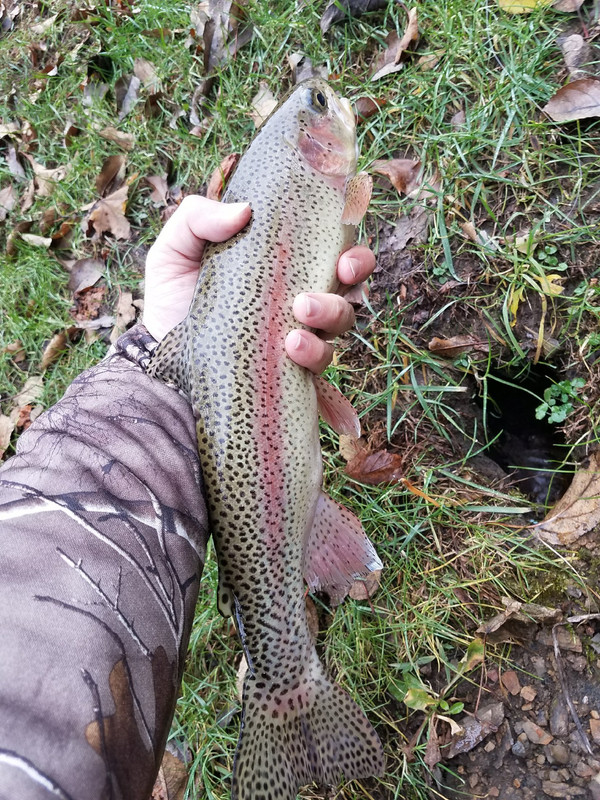 Browns don't have the same suicidal inclinations when presented with an egg, but if you drift one close enough, you never know what might happen.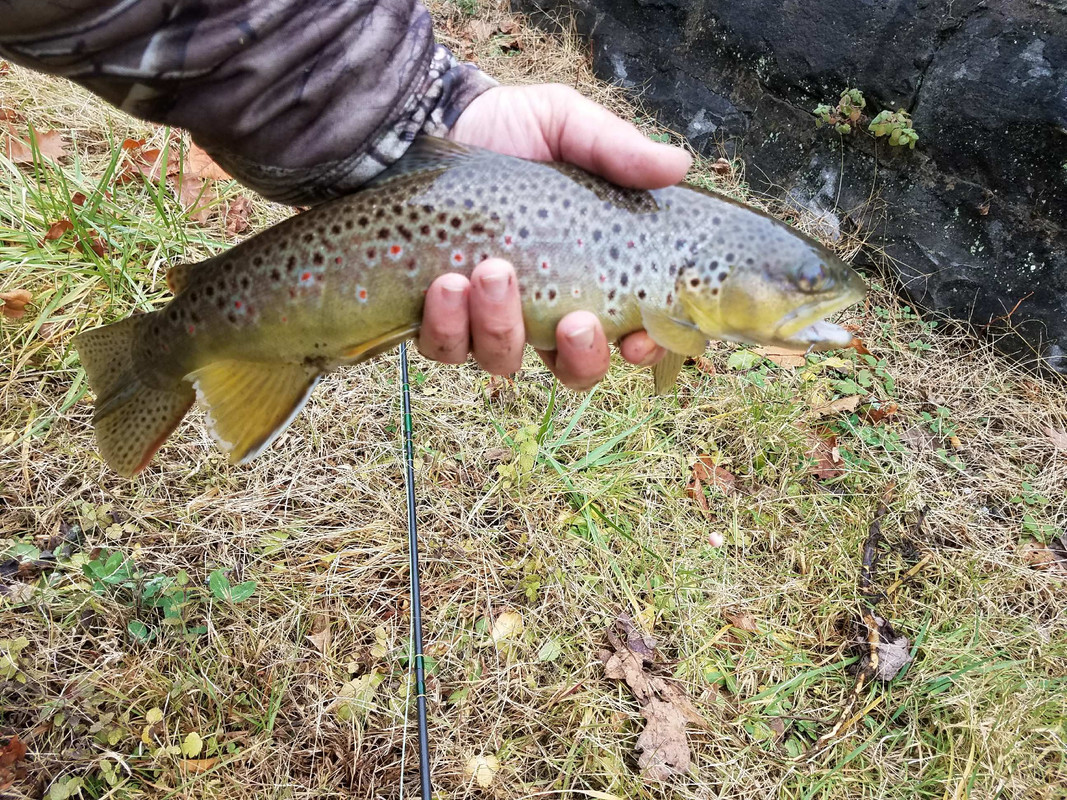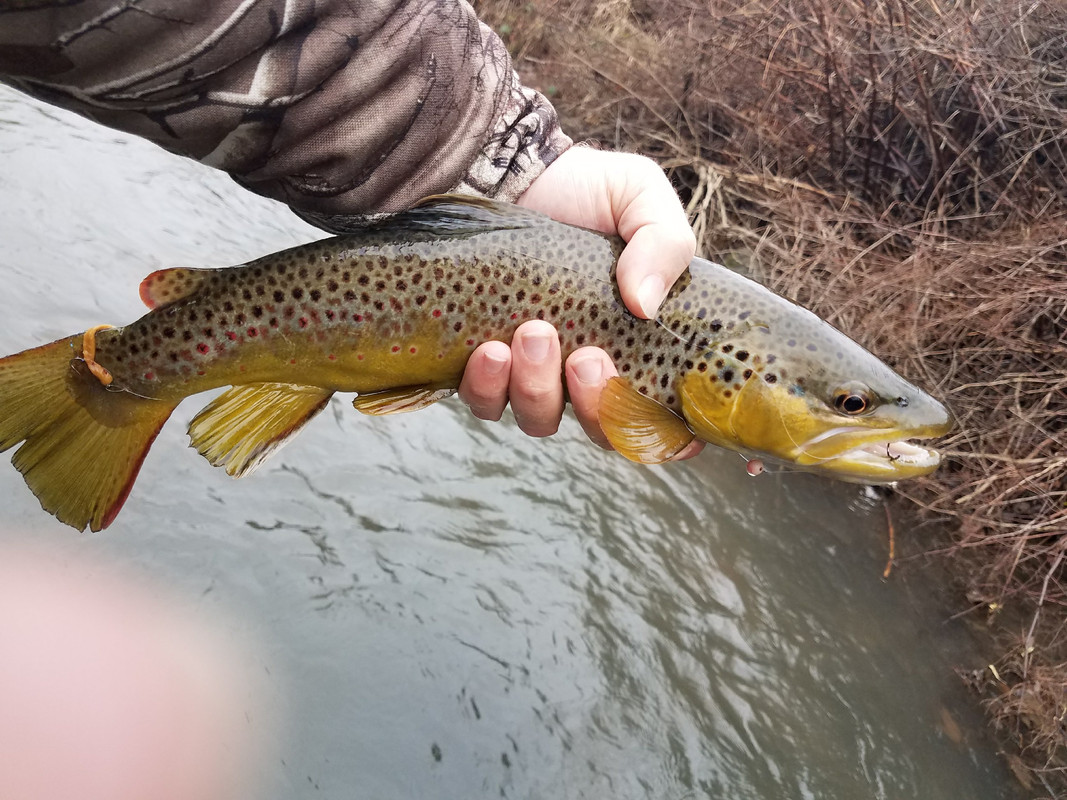 And every now and then, you run into a real one, the kind you struggle to fit in the frame. That's two real ones in the last two trips to this particular spot.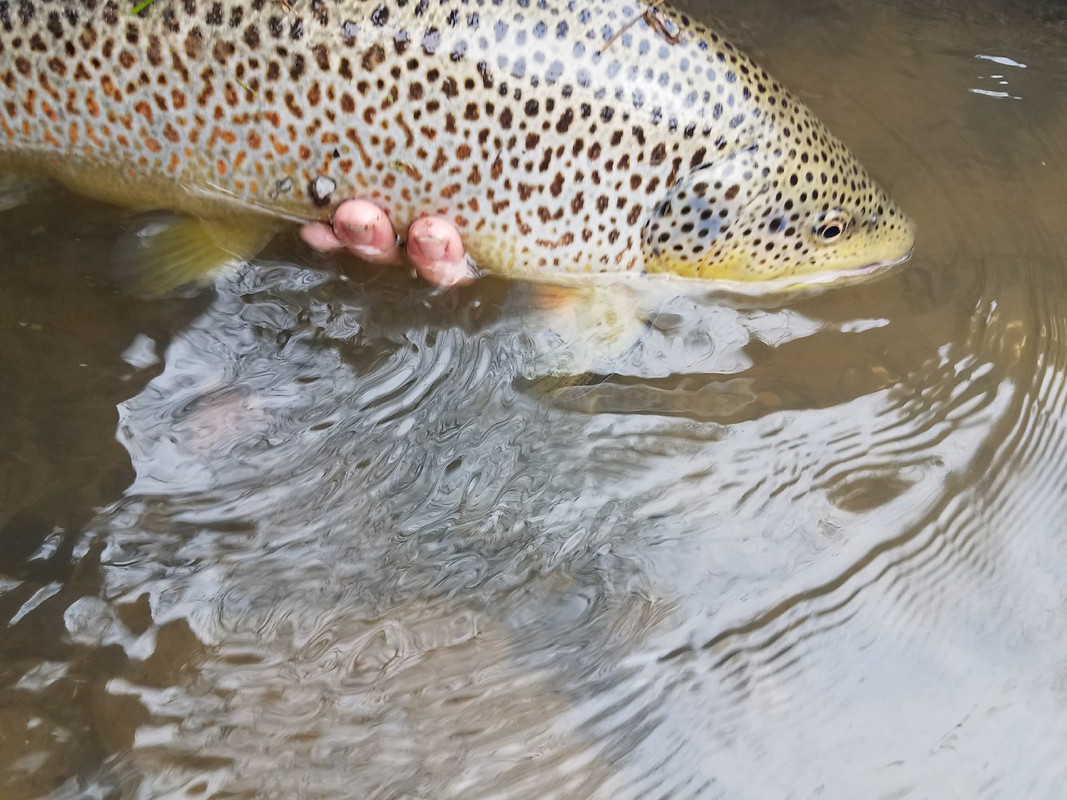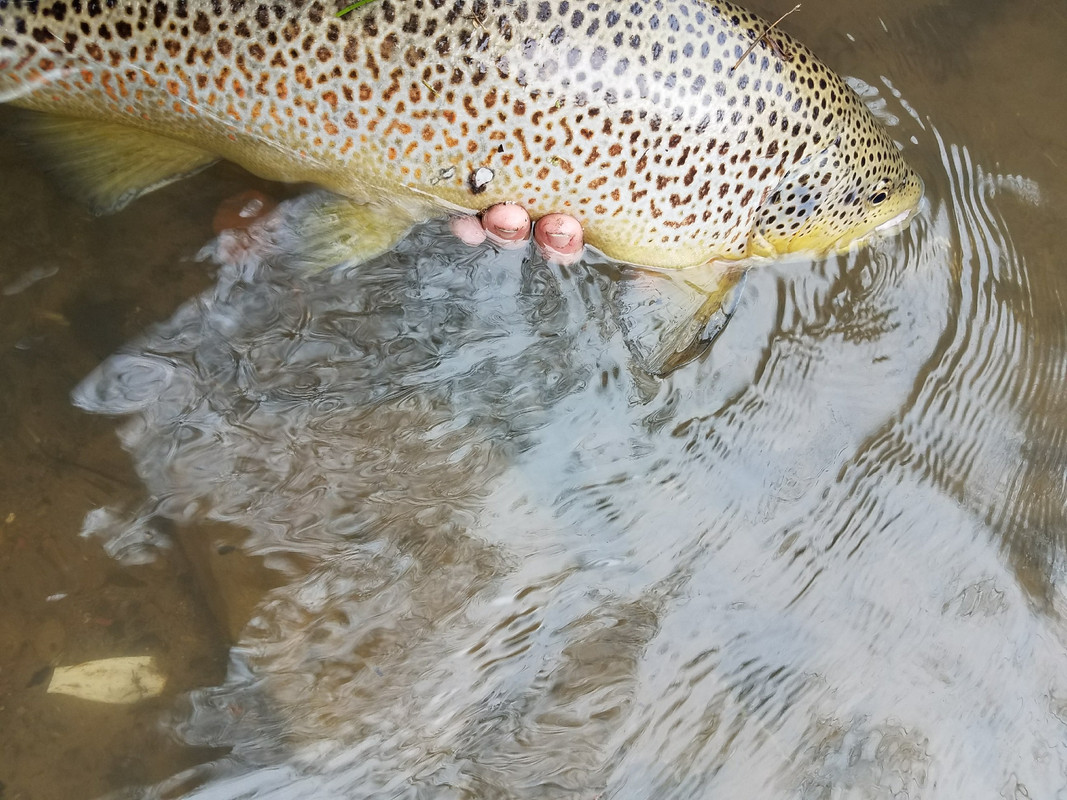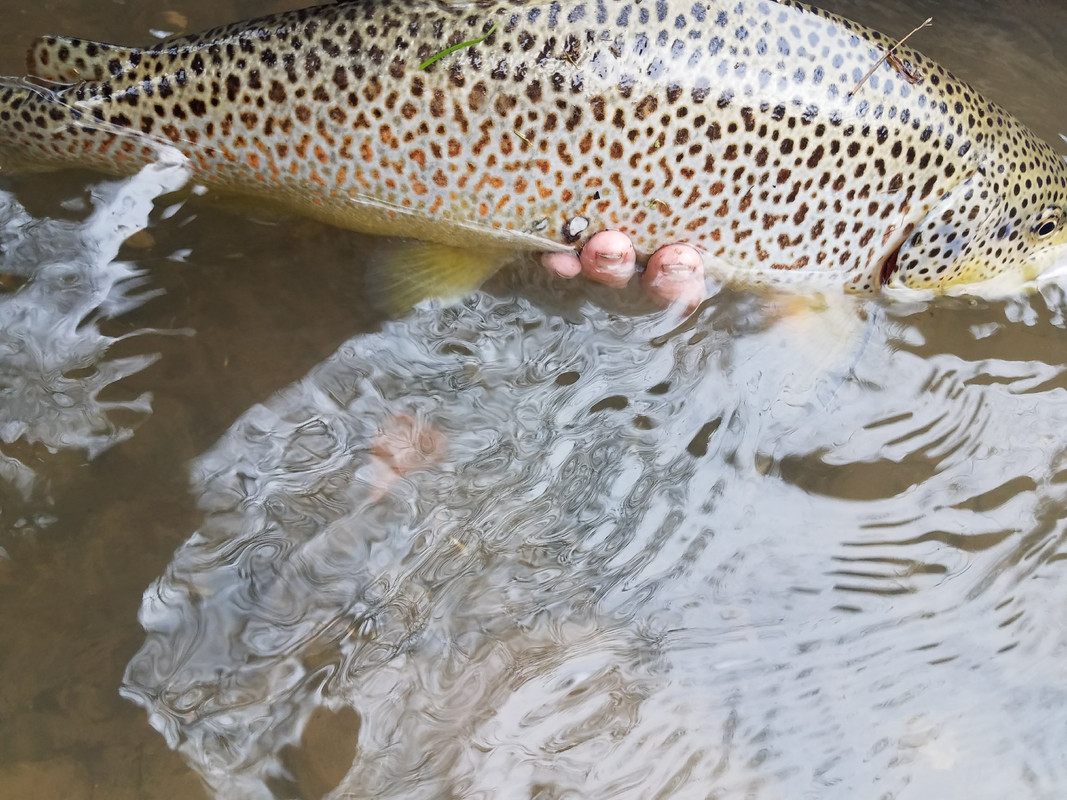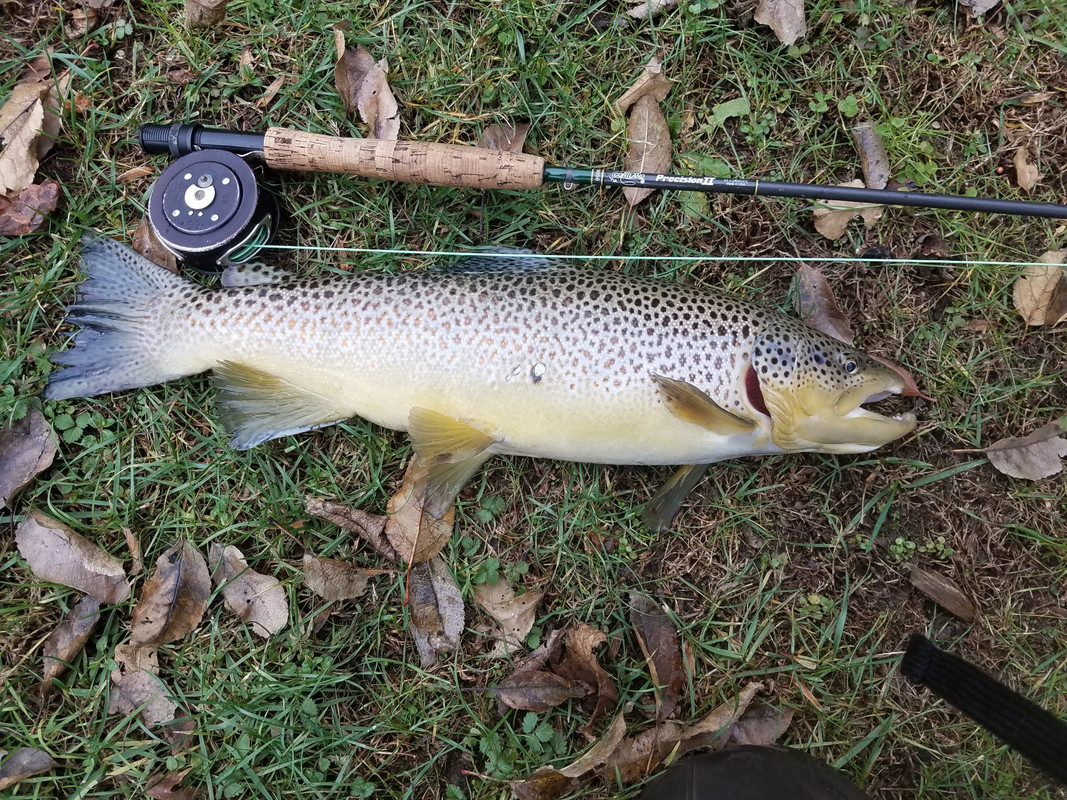 What I really liked about this fish is that I had never seen him, and yet, I had theorized his existence. I had a couple of encounters with the big hen fish in my profile pic before I landed her, so I had some idea of what her beat was Usually the big breeder females have a big buck or two that hang out in the same vicinity year round, I suppose the better to make sure they get to spawn with her. I knew there should be a buck like this fellow hanging around, but had never laid eyes on him until today.
Merry Christmas, y'all!
Dylar