I've been trying to put together plans to fish with a couple of friends I haven't seen in a long time, but every time we get some dates firmed up, something pops up to derail the process. I had a buddy coming into town, and we were going to smash a series of local bluelines. Alas, a sick child put paid to our plans, and left me at loose ends. The Subaru was already loaded and ready to go, so I reconfigured for a long solo run to the north.
Like everywhere else along the Appalachian spine, my target stream valley has seen a ton of rain recently, and the water was high and stained when I arrived. The creek has been extensively channelized and artificially straightened, and in many stretches, it is completely walled in. Consequently, it's an absolute bear to wade in high water, a fact that slipped my mind when I decided to make the run. After a day of fighting that surging push of water, my quads and hammies are toast.
I saw the first rainbows spawning in mid-December. The browns, of course, had done their thing by Thanksgiving or so, but the rainbow spawn is a long, drawn out process, and will continue in this creek right into mid-April. It's a bit weird to me; the brown trout spawn is such a compact, discrete event. Once they start to move toward the gravel, the whole shebang is likely to be over in a week to ten days. The bows, on the other hand, just trickle onto the redds a handful at a time over the course of several months. I suspect it just goes to show how many strains of rainbow have gone into making hatchery bows (the rainbows, while wild, are descendents of relatively recent stocker heritage; they've only been in the creek for a little over 40 years.
All of this is a roundabout way of saying that there are a
lot
of eggs in the system right now, especially with high water to scour them from the nests. There's a widespread perception that egg patterns are basically stocker specials, but when the natural are present in numbers, even wild fish can become quite fixated on them. I ran a pegged bead all day, with various large nymphs (or worm patterns) as my dropper. All of the stoppers were highly productive, but the bead outfished everything else by about a 3-1 margin. Numbers were high (150+) fish, no monsters, but plenty of solid fish in the mix, with a couple pushing the 20" mark.
I've heard many folks claim that trout only live in pretty places, but I'm here to tell you that just ain't so. Squalor and trout can, in fact, coexist.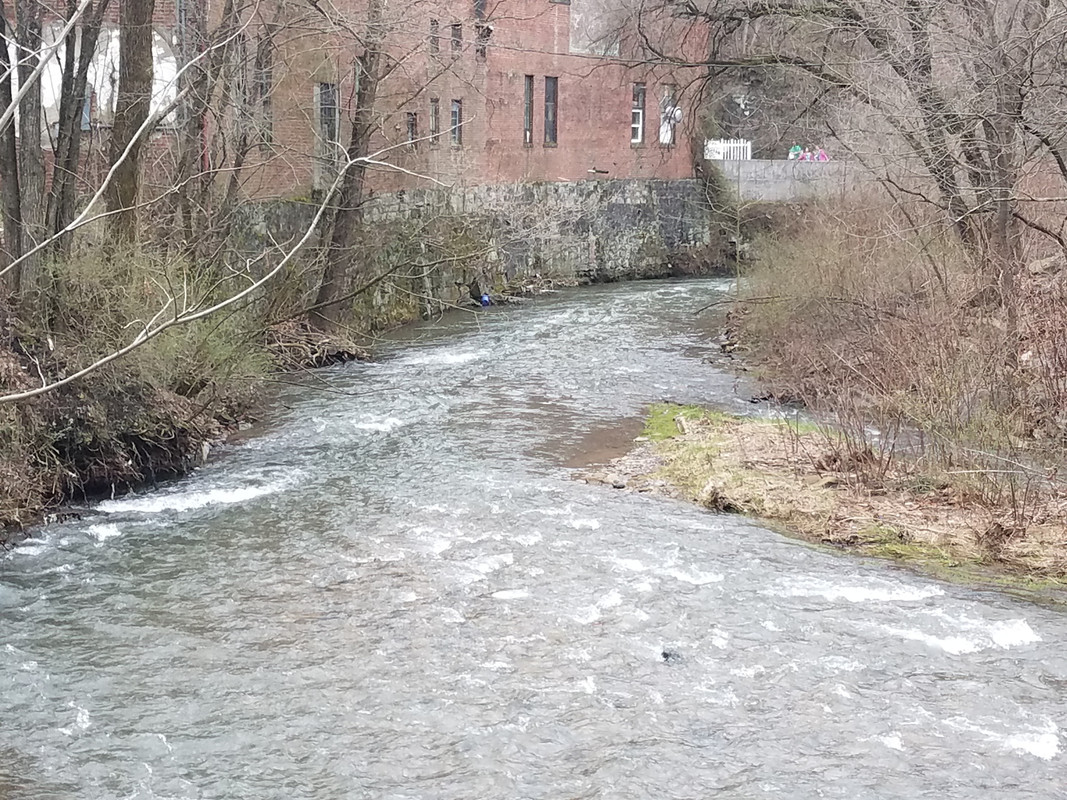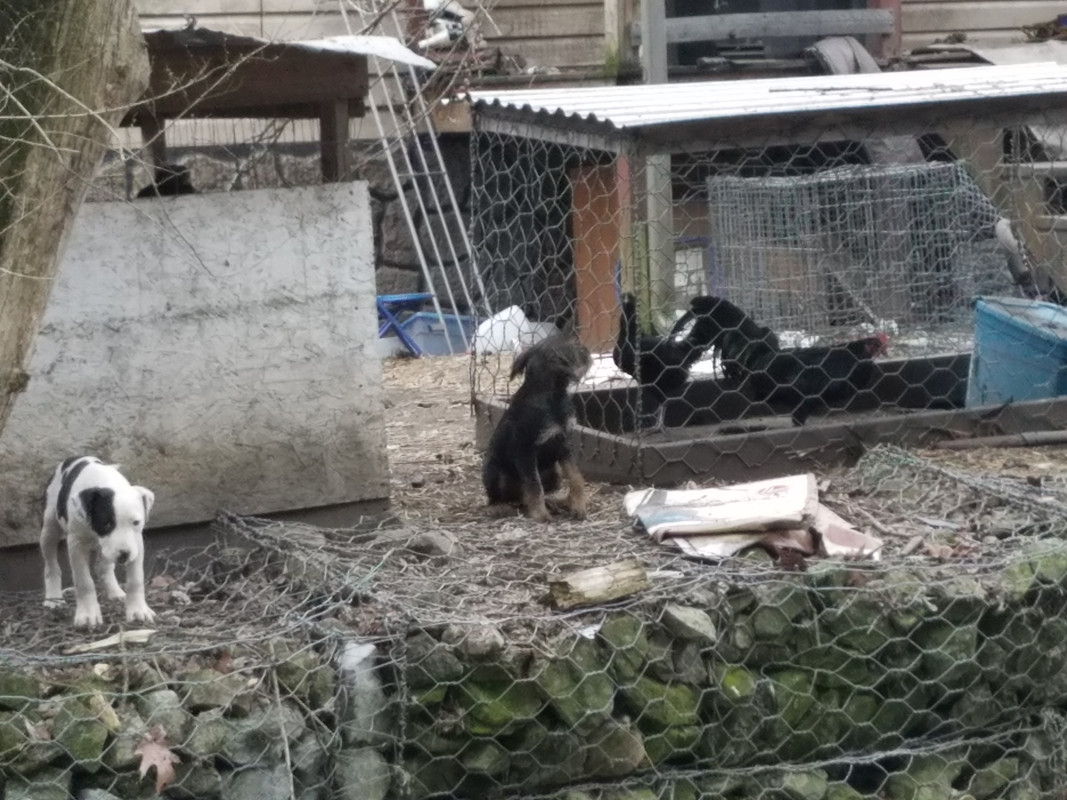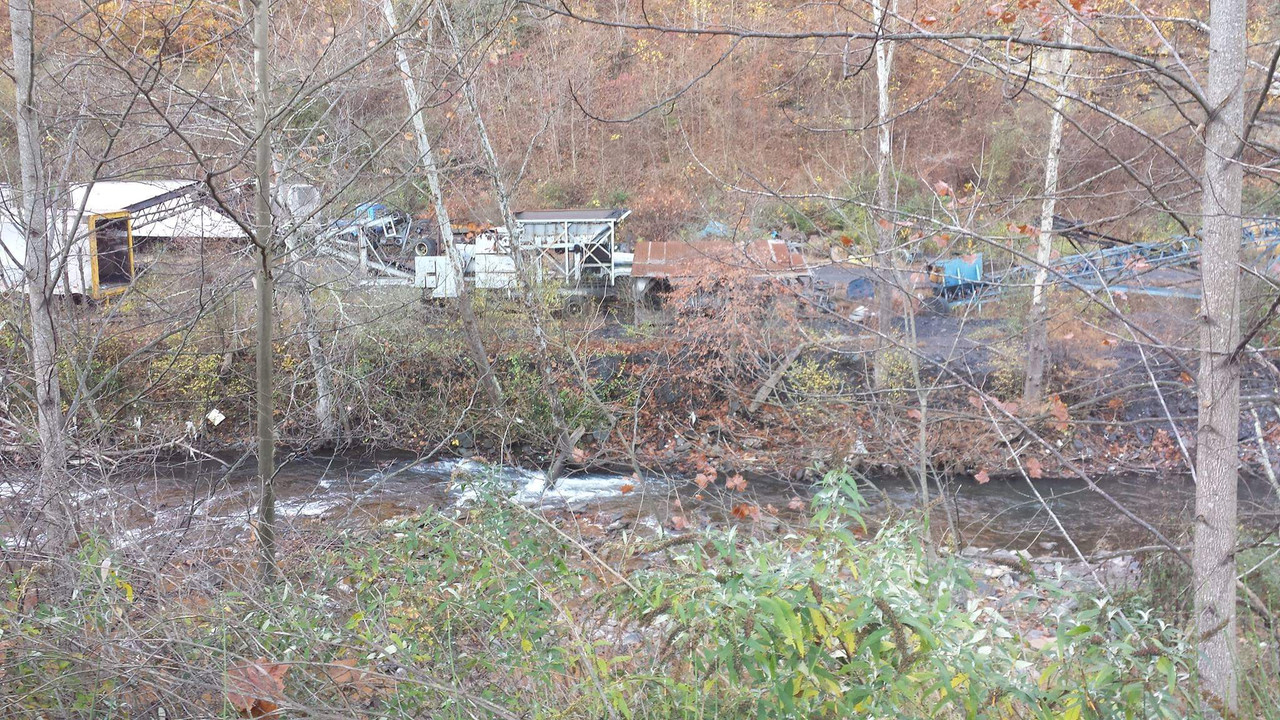 Now, for some porn selections.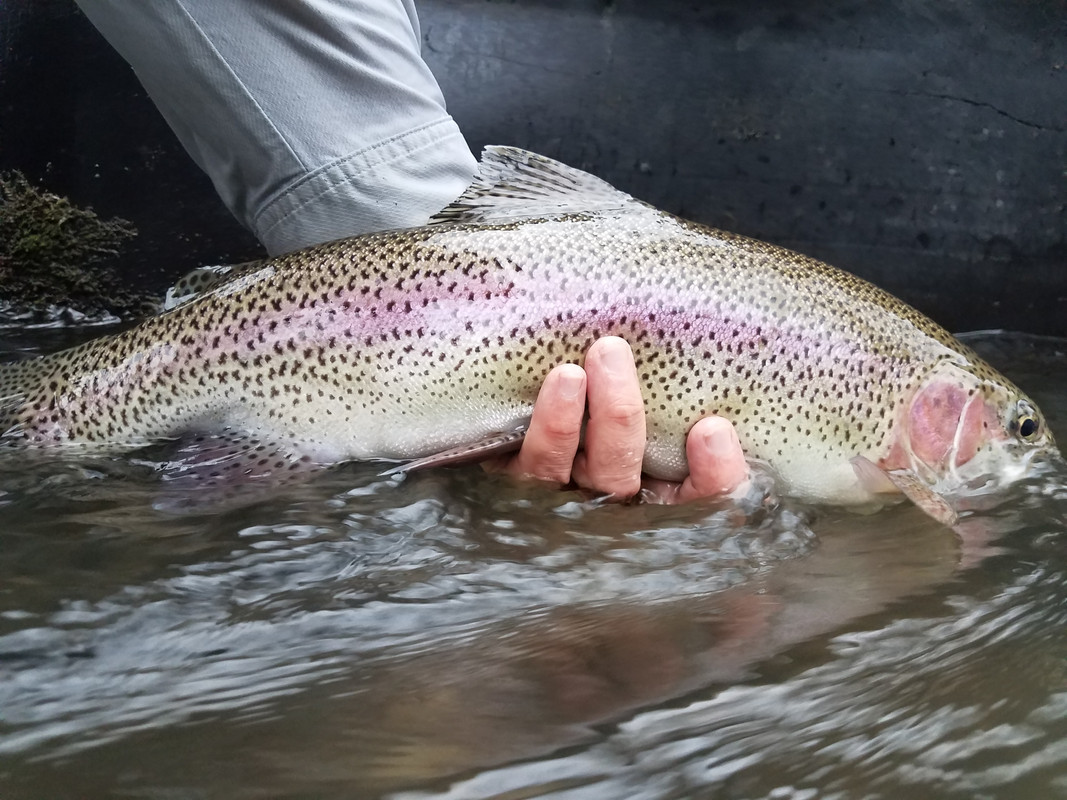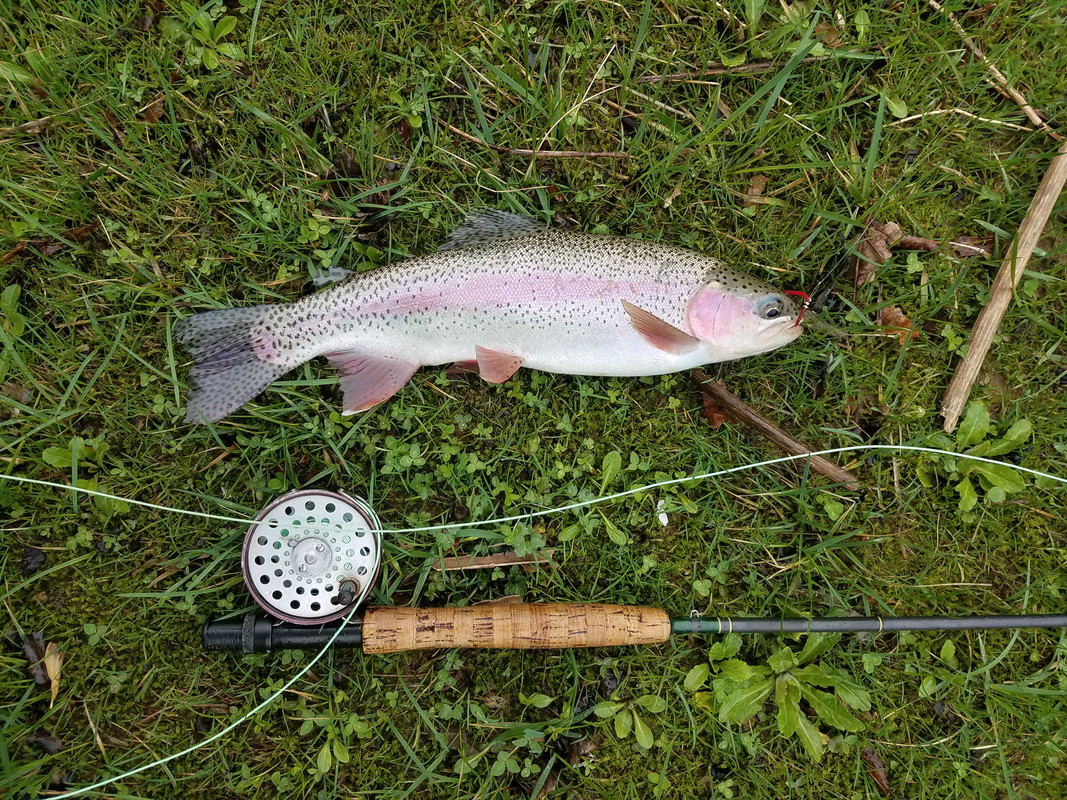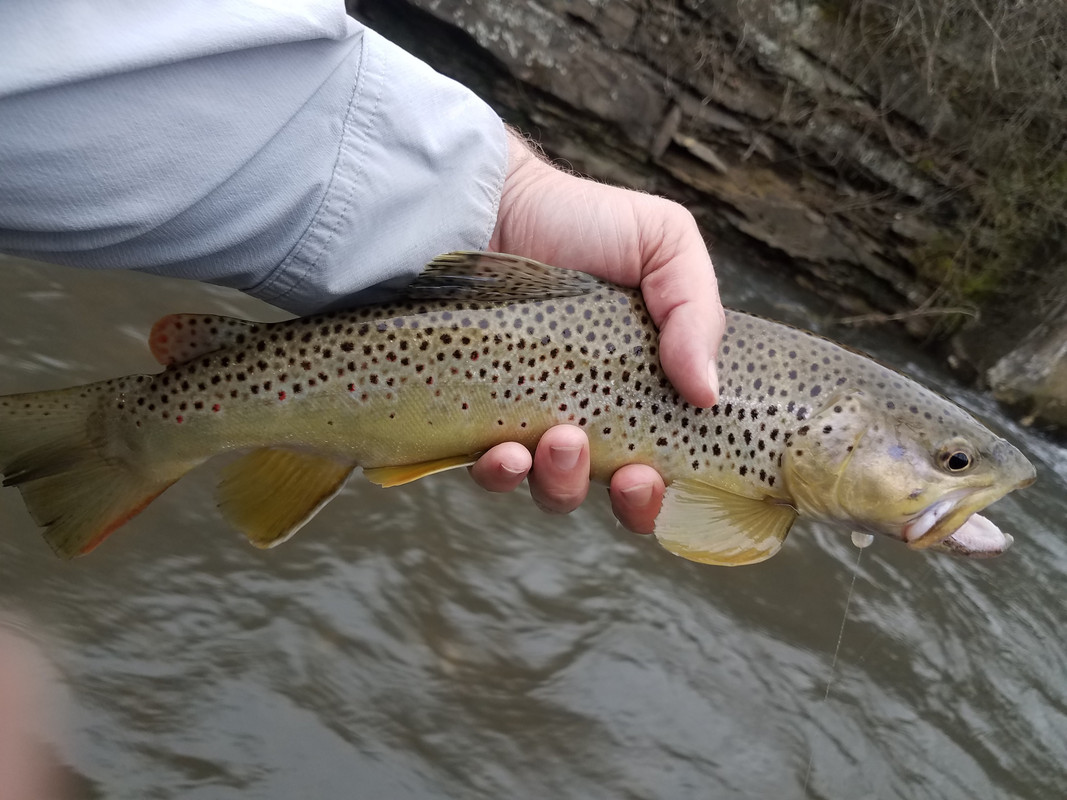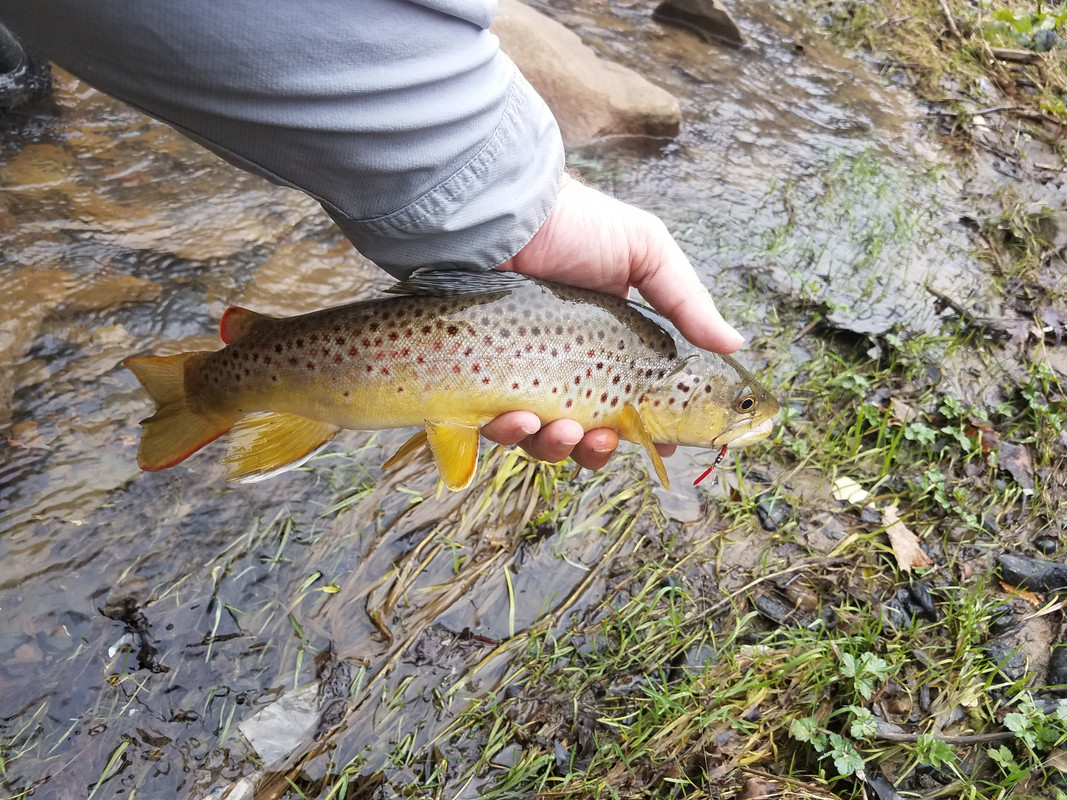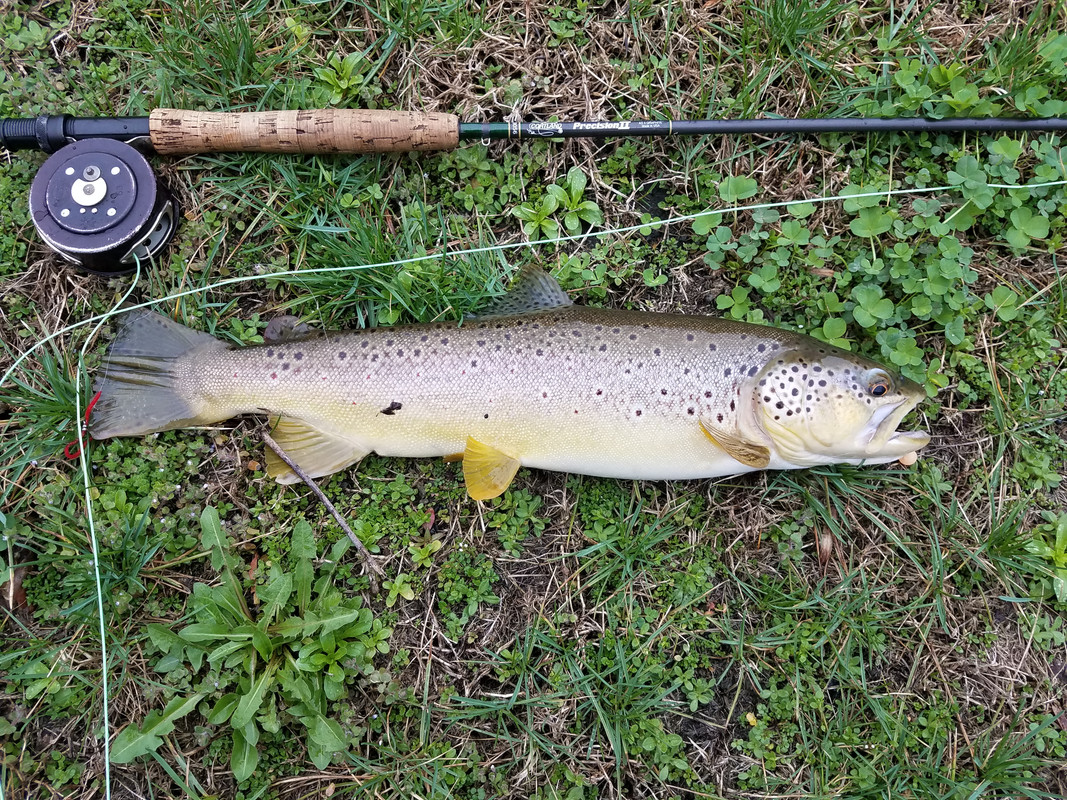 There might be rain pushing through early in the morning, but if it doesn't get blown out, I'll probably hit it again in the morning.
Cheers y'all!
Dylar