...or not. It's actually more small stream brown troutin', now with starring roles for recurring characters.
I finally caught with a buddy I finally managed to connect with after literally months of trying to fish together, only to have every planned trip fall apart at the last minute. I rolled in to see him last night and asked him where he wanted to fish in the morning. He suggested the
creek I just left
, and, since his house is less than two hours from said creek, I said, "Sure, why the hell not?"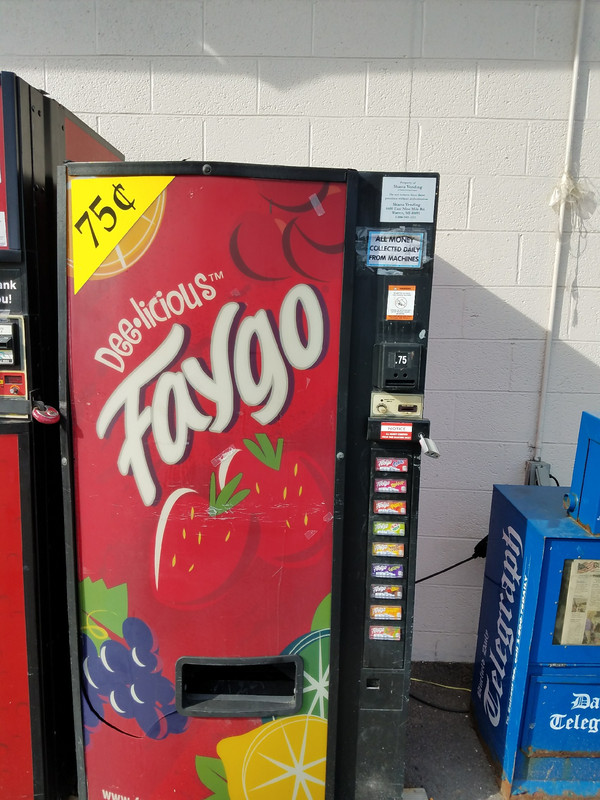 I saw this when we stopped at a drug store for Gatorade and Gold Bond (makes waders like, solidly 20-25% more bearable). I was deeply disappointed to see not a single Juggalo in sight.
We got to the stream without incident and the buddy, who grew up fishing heavily pressured and famous trout waters in Pennsylvania took the first beat. He quickly scored a lovely brown out of an
extremely
difficult lie—the kind of spot I usually don't even bother to fish, because, frankly, I'm just not that good. He would continue to do this with monotonous (and increasingly annoying) regularity throughout the day. He popped several more fish in quick succession.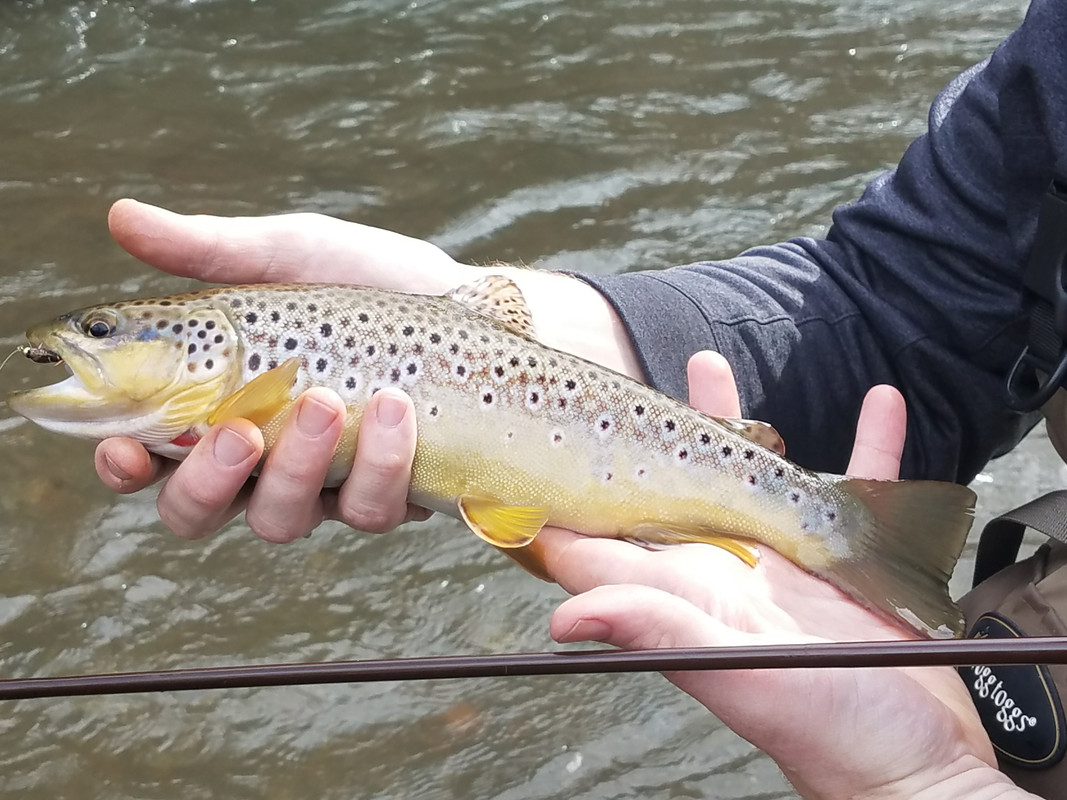 Finally, he had the basic decency to wrap his flies and leader hopelessly in a bush, and I was up. I roll my first cast out, and five seconds into my first drift there's the big eat I'm looking for. Turns out, this fish is an
old friend
. Catching a big fish in tight quarters is a whole different ballgame from dealing with them where they have room to run. It's got all the visceral intensity of a knife fight, and like a knife fight, it can't last long. And that's why I was running 2X to the point and 3X to my dropper, and it's why, despite his attempts to run under landscaping timbers and thrash his way free with aerial headshakes, he quickly ended up here: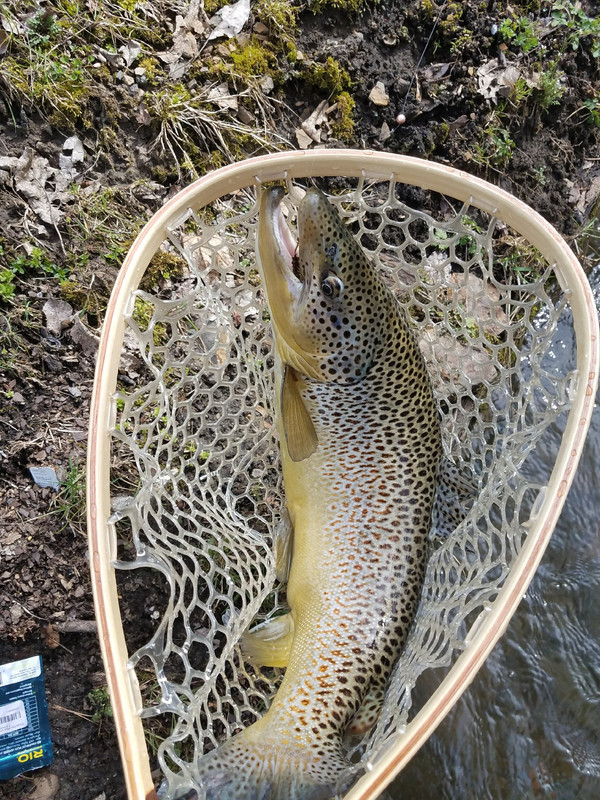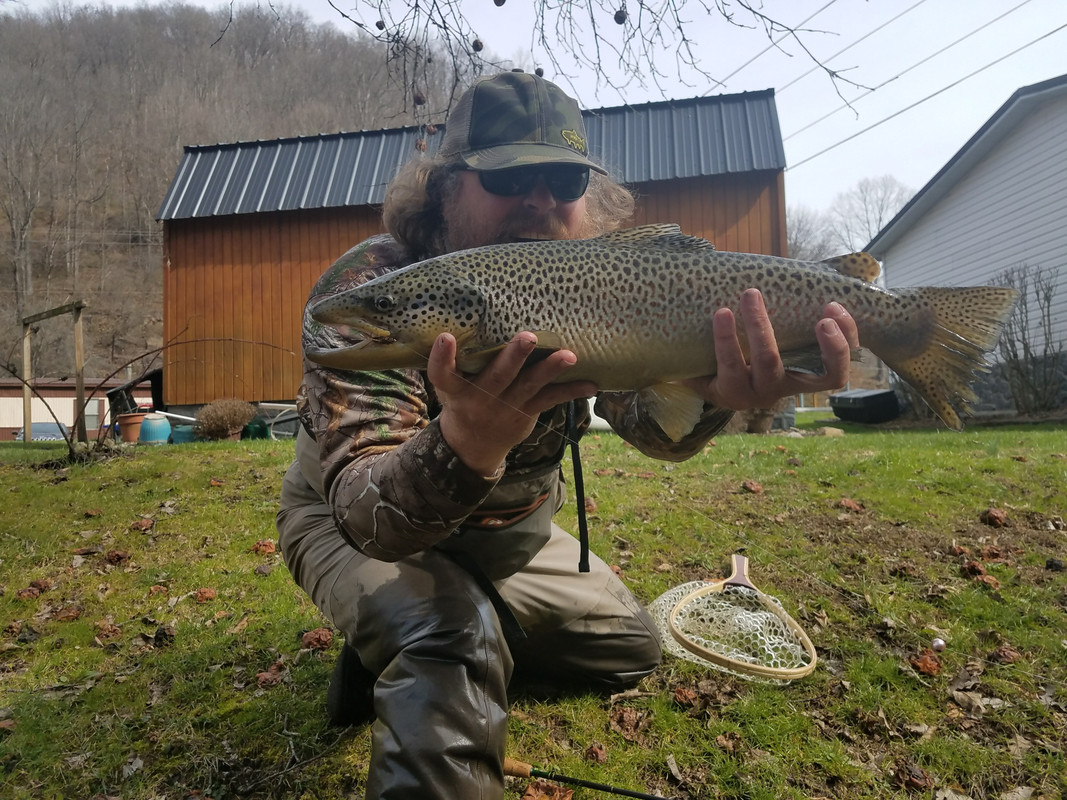 (I thought it was only fair to let him show his good side this time around.)
I turned back to my buddy, who, after thoughtfully and expertly netting my fish, had returned to unraveling his bird's nest of a rig. I offered to wait for him to get re-rigged so he could fish through; he declined. "Nah, go ahead, this hole is burnt anyway." But it wasn't, as my next cast proved. I was particularly tickled by the fact that the first fish ate my dropper (a girdle bug), while the second fish ate the pegged bead on the point. This fellow managed to snag the dropper fly on some bottom trash or other during the fight, but I never even noticed until I realized after releasing the fish that the dropper had been ripped free, tippet and all.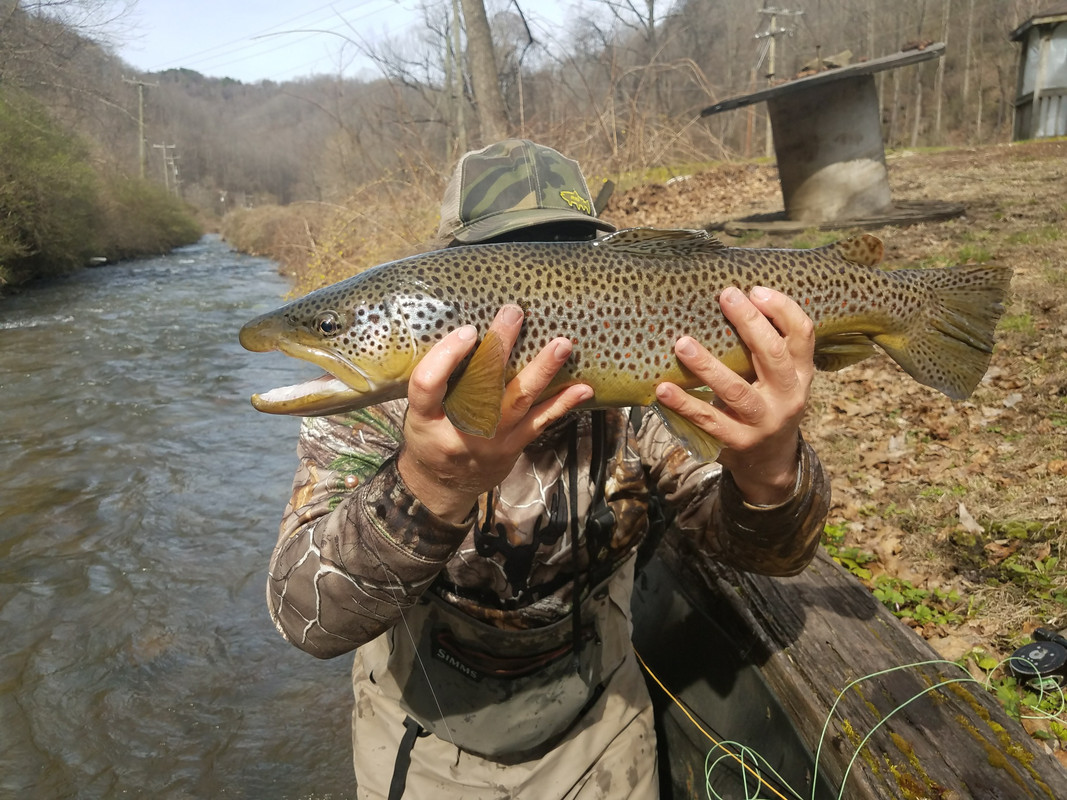 And really, that's where my story ends, because I spent the rest of the day hung up, falling in, farming fish and generally doing everything except bringing the little rascals to hand. It wasn't entirely fruitless, but it in no way reflected where I thought the day was heading after two casts. Meanwhile, the buddy continued to wreck them left and right, often from spots I can only dream of drifting a fly through. But them's the breaks, and I don't suppose I'd trade his fish for mine.
Cheers!
Dylar