I got a rare hall pass to go out of town, so I met with my old roommate up near the north-east corner of GSMNP on Thursday evening to camp and fish for the weekend. We fished all day Friday and Saturday on 5 different streams all on the northern part of the park. It was great not to have a time constraint while fishing. The temperatures were pretty low in the mornings so the fishing heated up toward the late afternoons and lots of hatches were going on. In one particular stream the water was so clear and at a deep pool we can clearly see trout rising and either striking or rejecting our dry flies. We tried a whole bunch of dries to "match the hatch" and finally got a few on a dry that I never fished with before prior to this trip.
Our goal this weekend was get a 3 species slam so we started out at a larger stream known to hold browns and we both got a small brown trout each.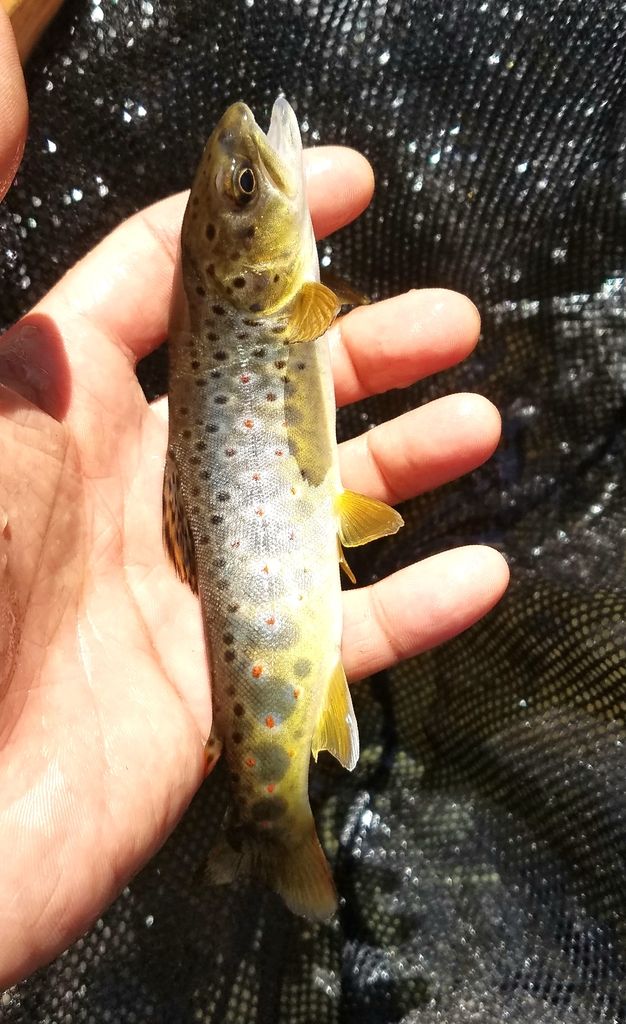 Then we moved to a smaller stream in search of rainbows and brookies and we got plenty of those.
I found that the brookies up there were much more vibrant in color compared to the ones I caught in north Georgia.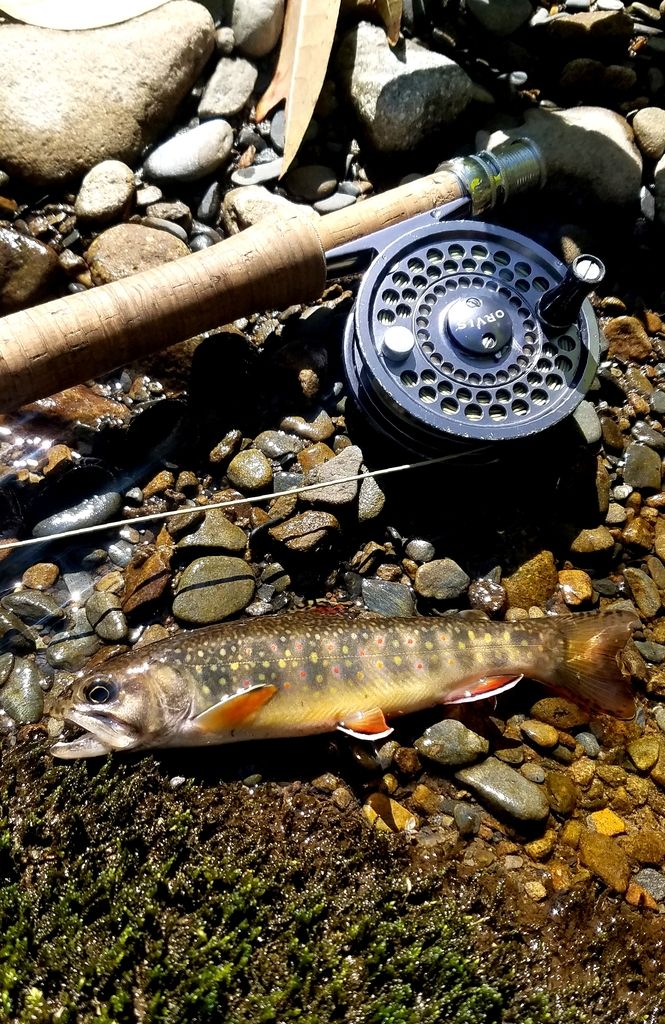 All in all, it was a great weekend of camping and fishing. I was happy to be able to fish some dries and dry droppers although the size of the fish were much smaller compared to my regular place in the hooch.