We got to head out west on vacation and we camped out at the Rocky Mountain National Park for a couple of nights. We had gorgeous weather except the wind. It was a family trip so I didn't get a whole lot of time to fish but I did manage about 4 hrs on the water over 3 days.
Some of you probably saw these pix I posted on Instagram already so I apologize for the redundance.
First day we hit up a little lake which is a very popular fishing and tourist area and ended up landing 2 Brookies.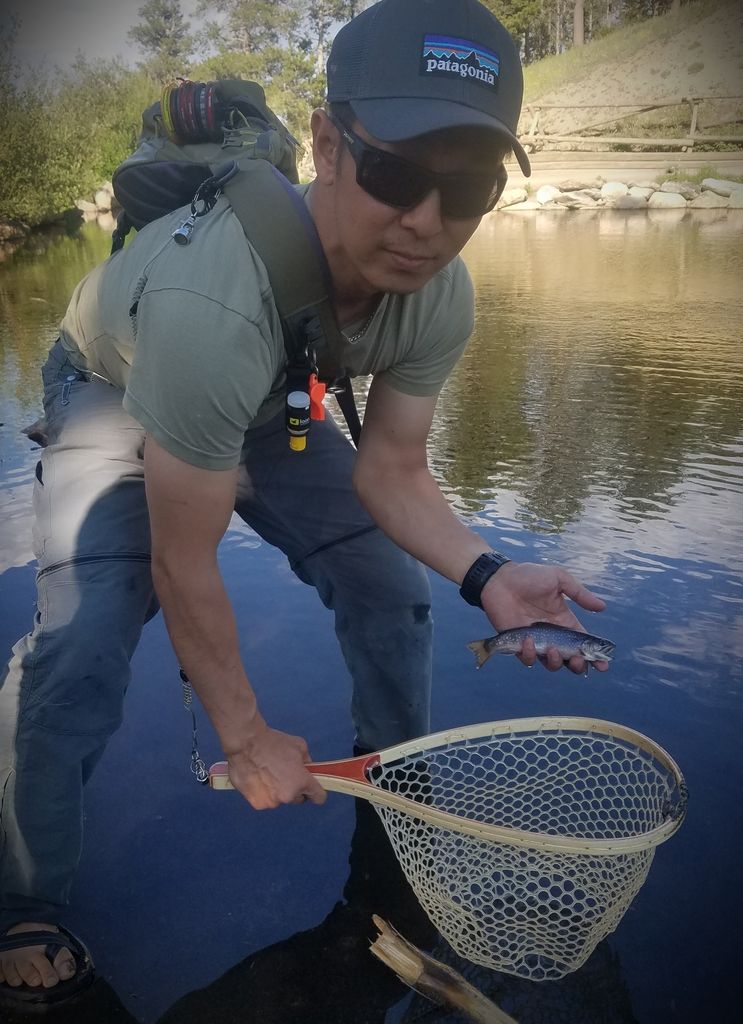 Next day we had an opportunity to hike up to one of the alpine lakes that holds the Greenback cutthroat. I spent over an hour stalking and sight fishing and ended up with 2 to net.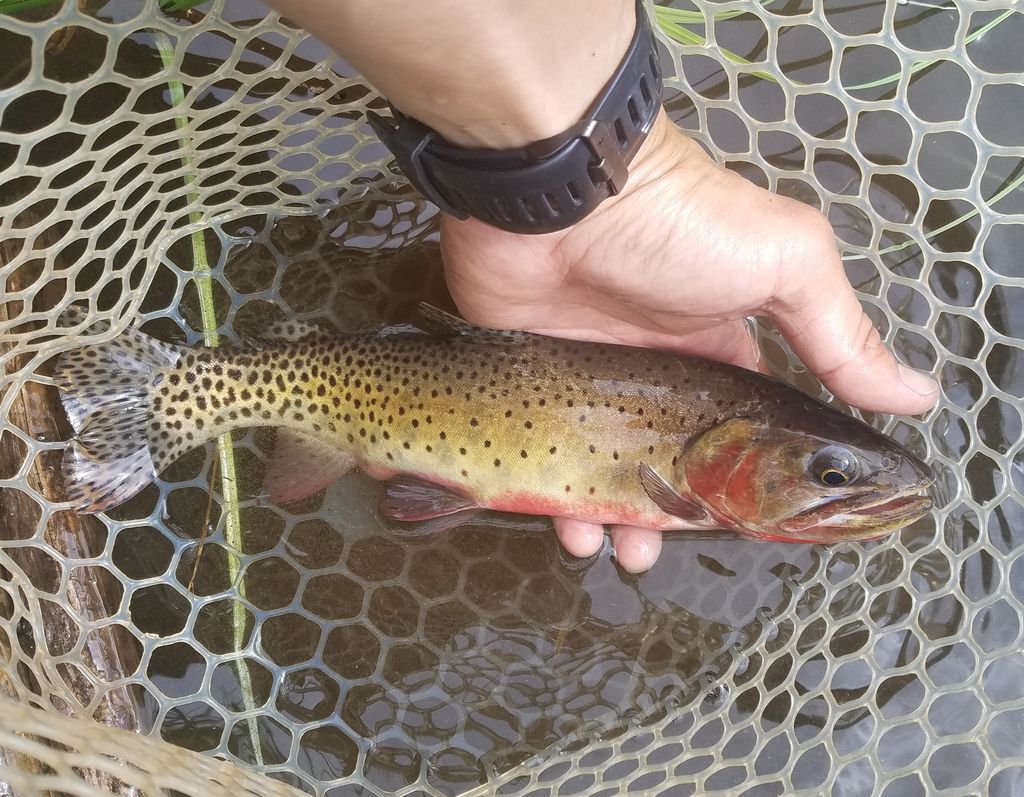 The following day I was able to fish the Big T near the campground and the river was amazingly productive. Browns were rising to my dry fly on these beautiful runs and I would've stayed for days just in that river if it wasn't for my family waiting on me.
I tried a whole bunch of flies including some terrestrials but the most productive was my north georgia go-to fly... 14 EHC.
What a beautiful place. I can't wait until my next trip out there.