The last month has been a little weird. From Christmas of 2012 through mid-July of this year, I was on the water with a fly rod in my hand just about every other day. The longest I've been without getting out during that stretch was like 9 days. But late last month, my elbow said, "I'm done for a minute buddy." So I've been on the shelf, the buggy whip has too, and I've been quietly losing my mind. Five and a half weeks or eternity, whichever is longer.
I've been pain free for almost a week, and today I decided to climb back in the saddle, so I went for a milk run on a little dive of an urban creek that feeds our Big Local (the French Broad), looking for some smalljaw brown fish. The arm held up fine and my casting wasn't as rusty as I feared it might be, though my distance control was a bit off and I had a lot of "overs" and spent a lot of time fishing my flies out of the bushes for the first couple of hours.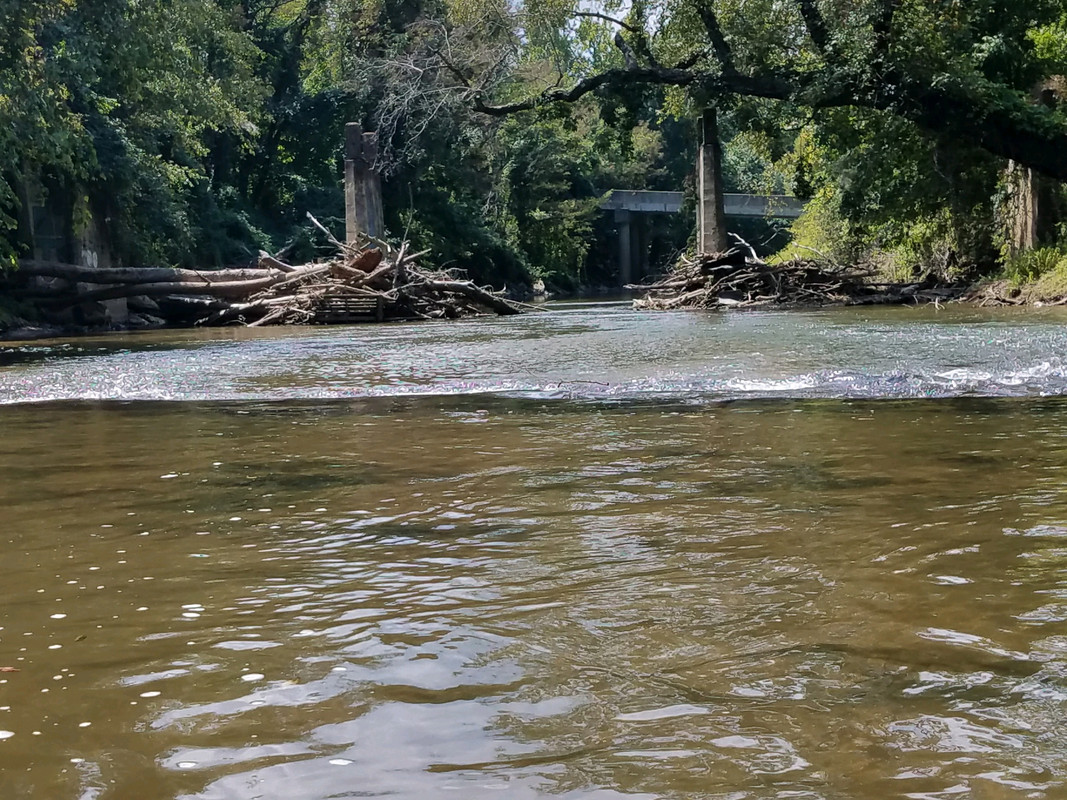 What I was really hoping for was a good popper bite. The conditions were right, the timing was right; the damsels were out and about. I was sure that big bug thing would be that fire. Damsel flies around these parts are almost invariably a bright, electric blue, and I was well prepared with an array of blue bugs in various sizes and configurations. Nature threw me a curveball, though. The damsels flitting around this creek were an iridescent
red
, which really threw off my topwater game. Red was not a color I had the foresight to bring. I got a little love on the blue bugs, but it was mostly a bream bite on top.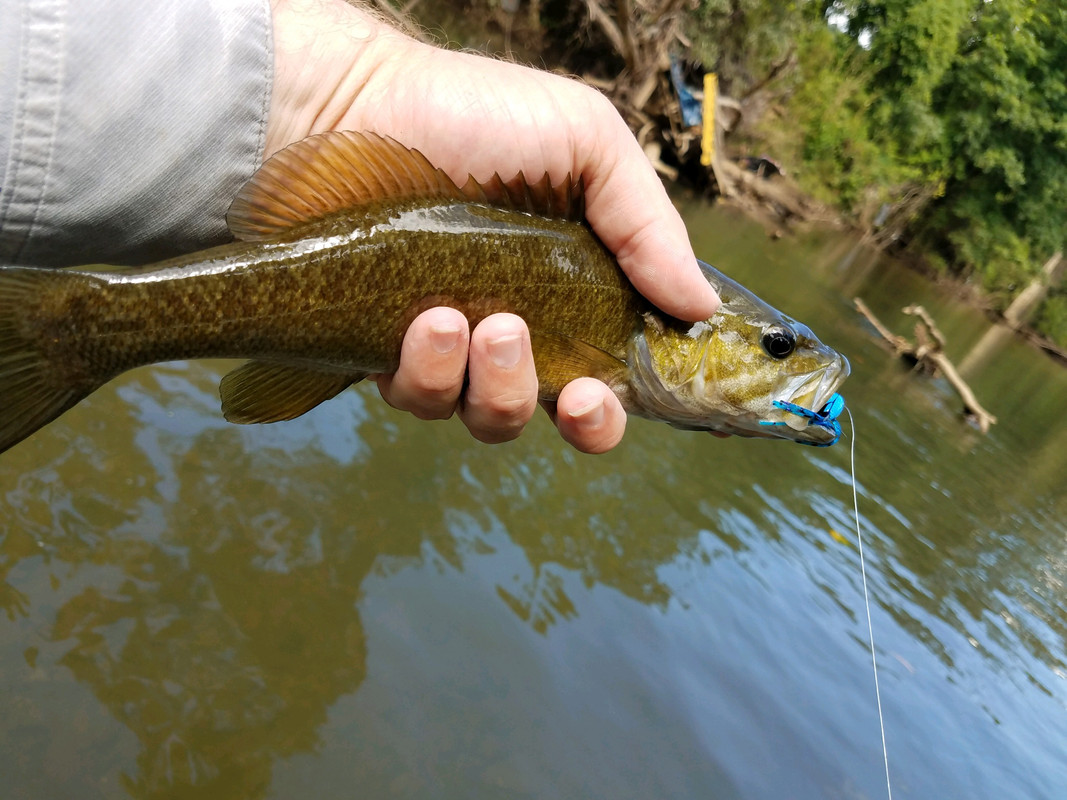 I saw a couple of fish running bait in the shoal water, so I switched over to a streamer to try and get something going. It took some time to get the cadence of the retrieve dialed in, but once I figured the pattern, the bite was on. When they're super aggressive and streamer happy, it's almost as much fun as a good topwater bite.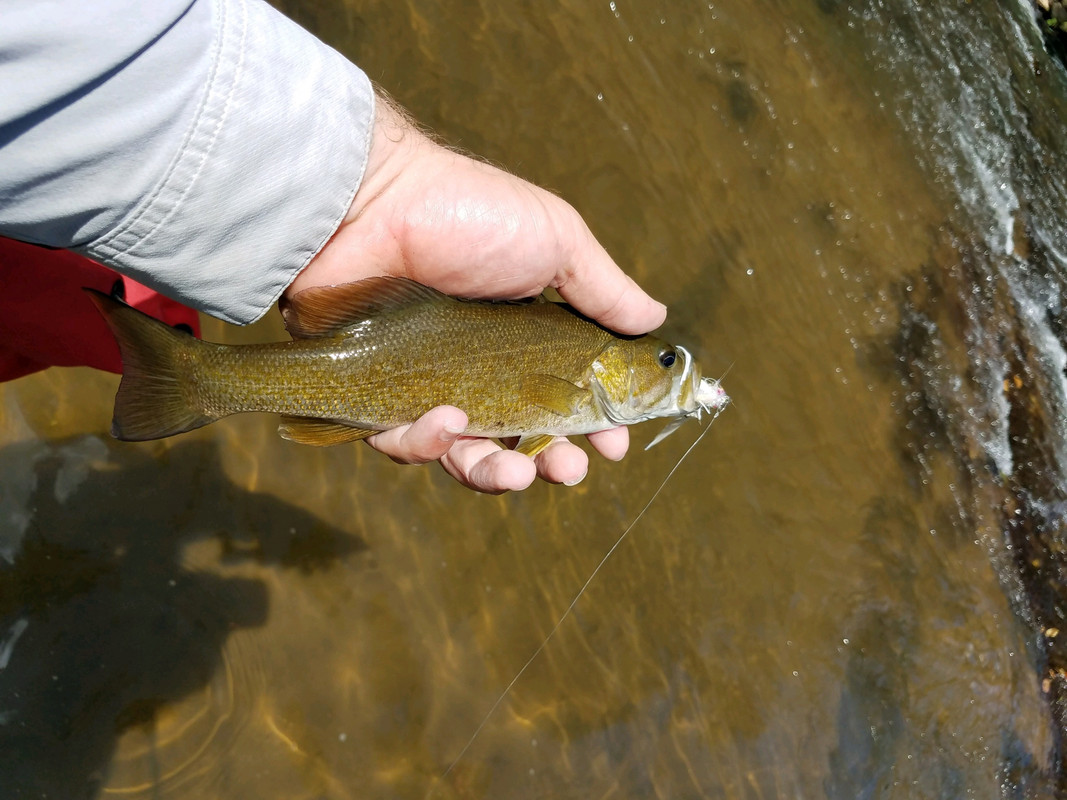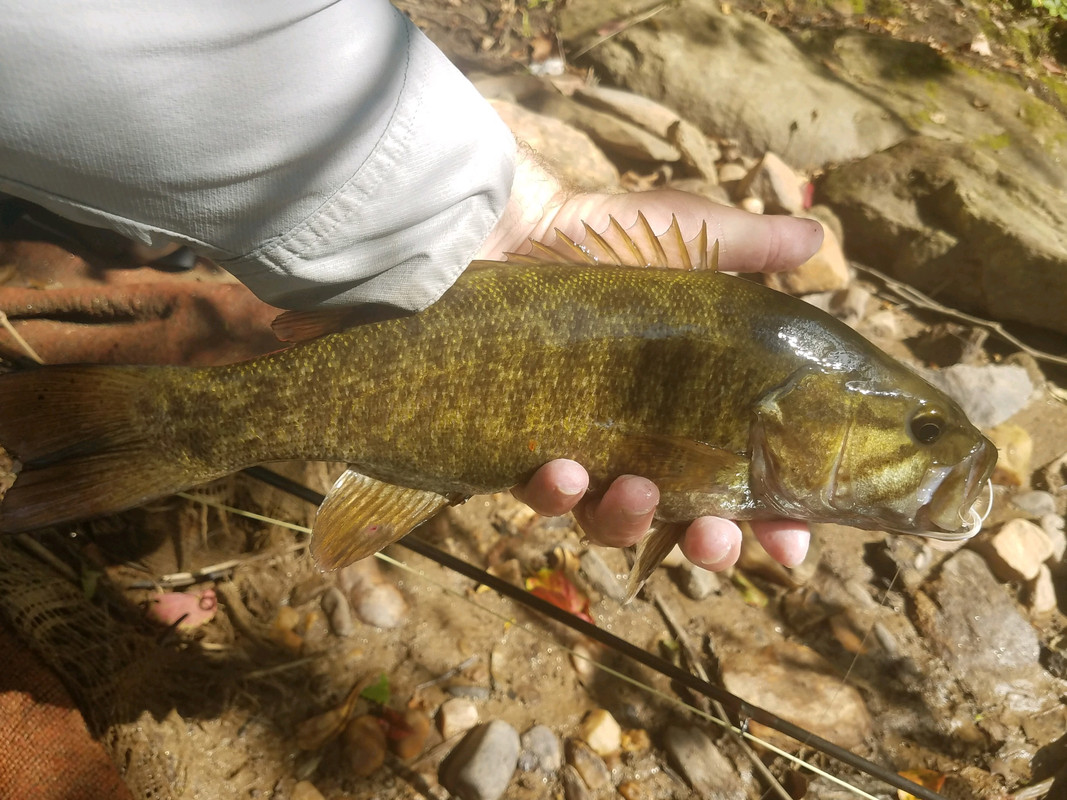 Generally, the bass here are not very large; the stream seems to function to a certain degree as a nursery for fish that I suspect often eventually drop down to the big river. The typical fish is probably in the 9-11" range, but, being smallies, they still give a bold account of themselves. Larger fish are around, but you definitely have to work for them. The creek is more to the scale of a trout stream, and it demands stealth, careful water reading, good positioning and
accurate
casting. It's spot on the spot stuff, and once I got my mojo and distance control back, I started hitting the spots and hooking up with more quality fish.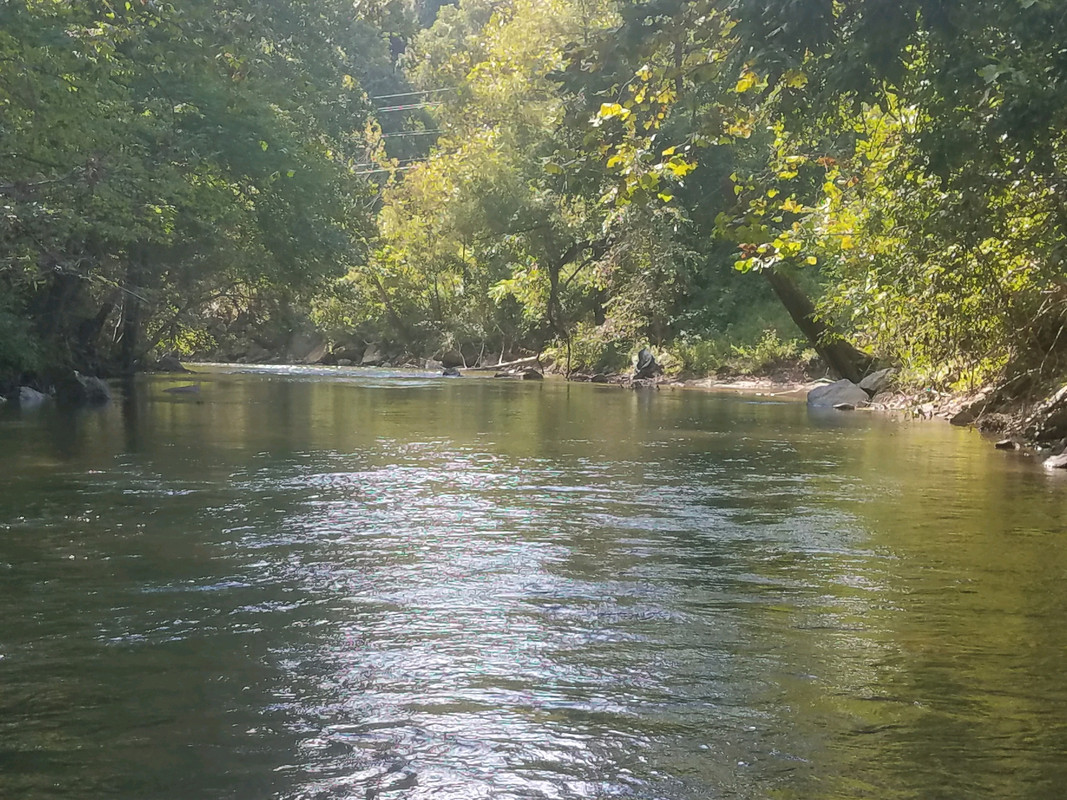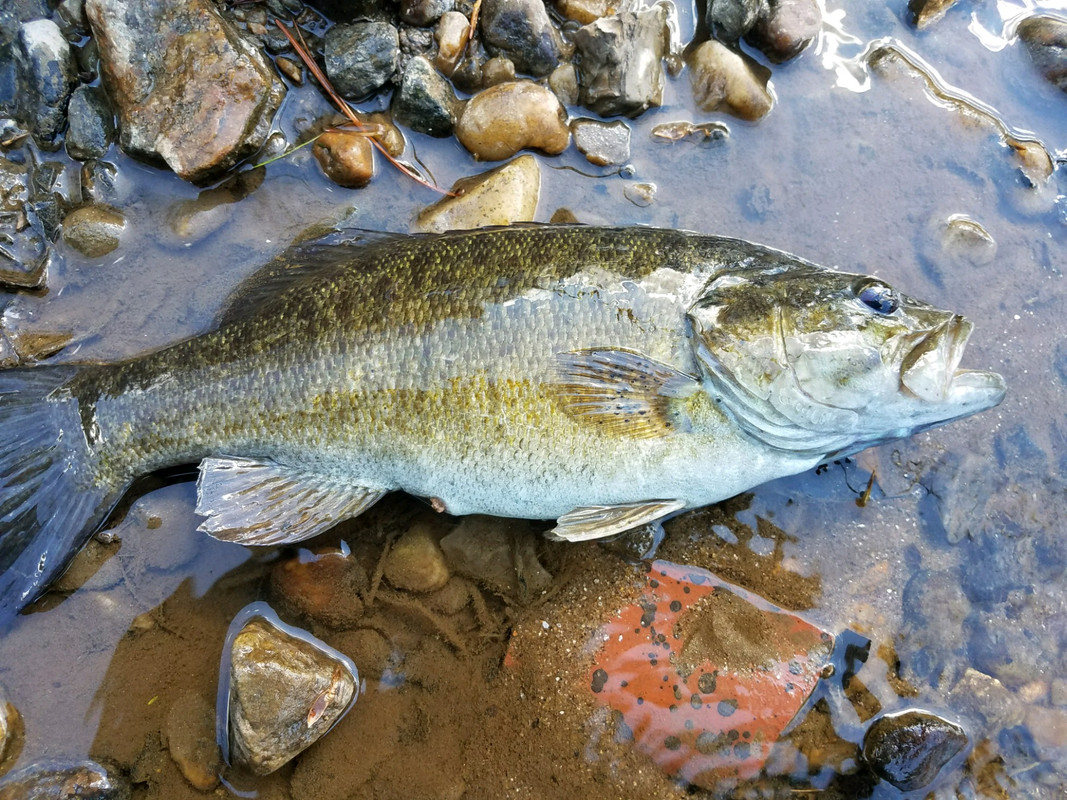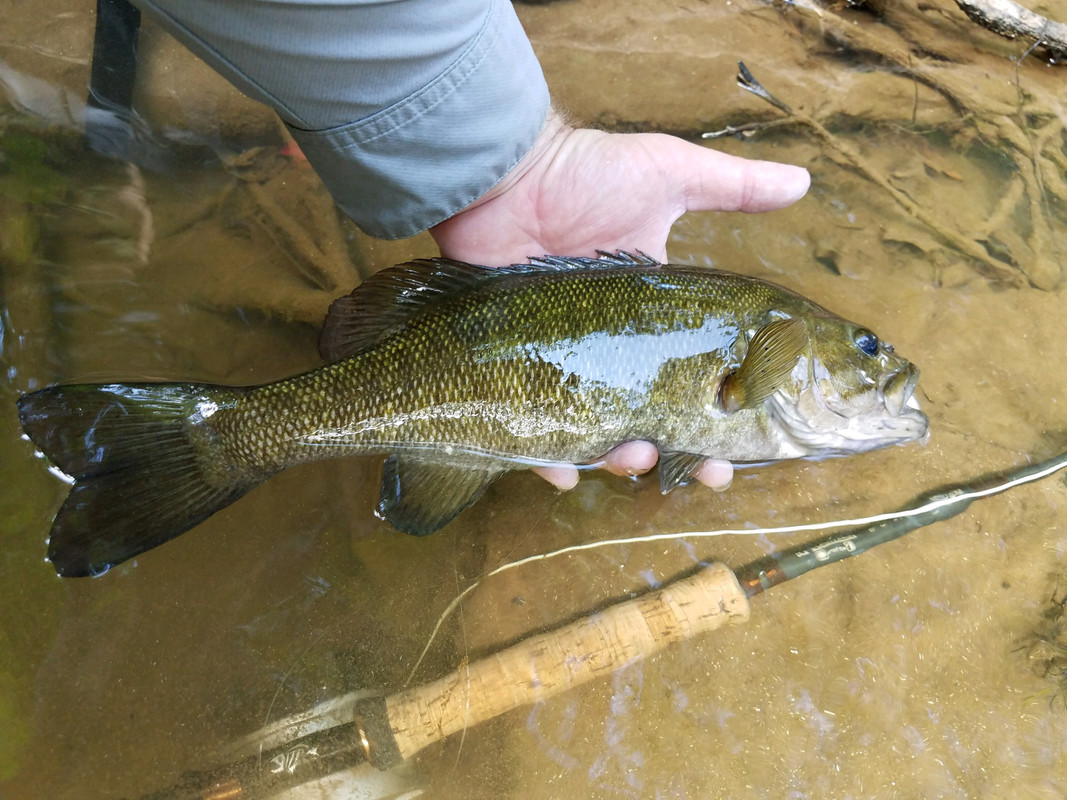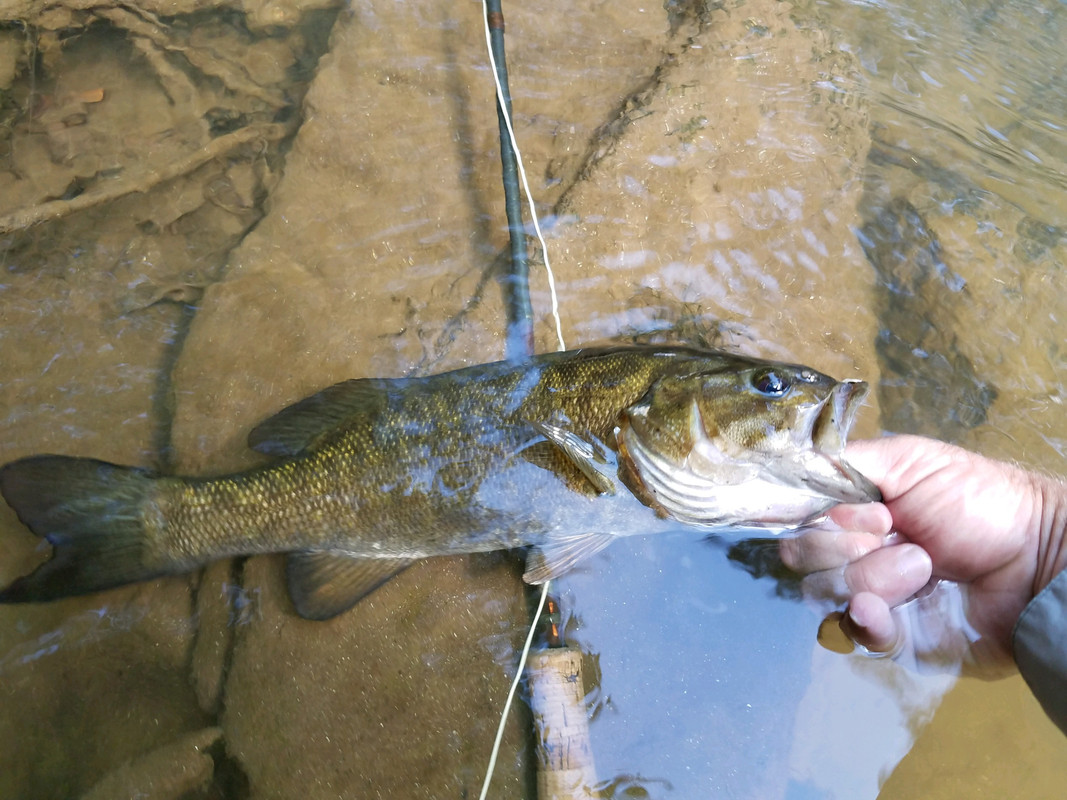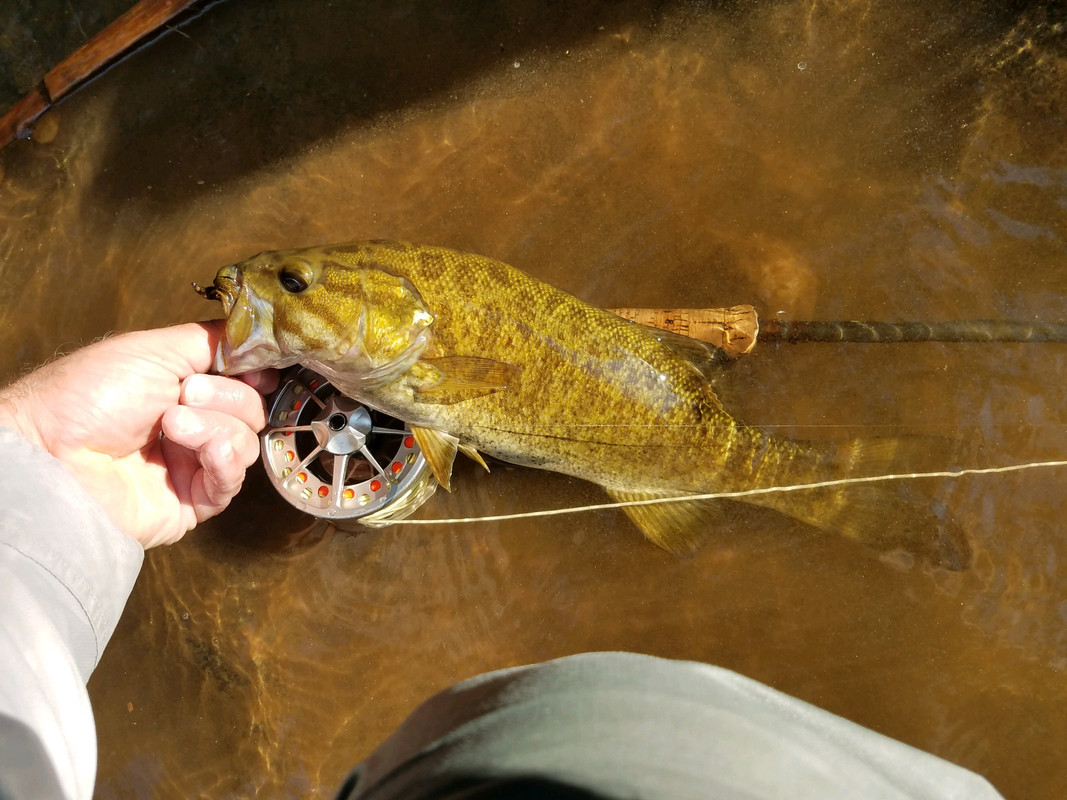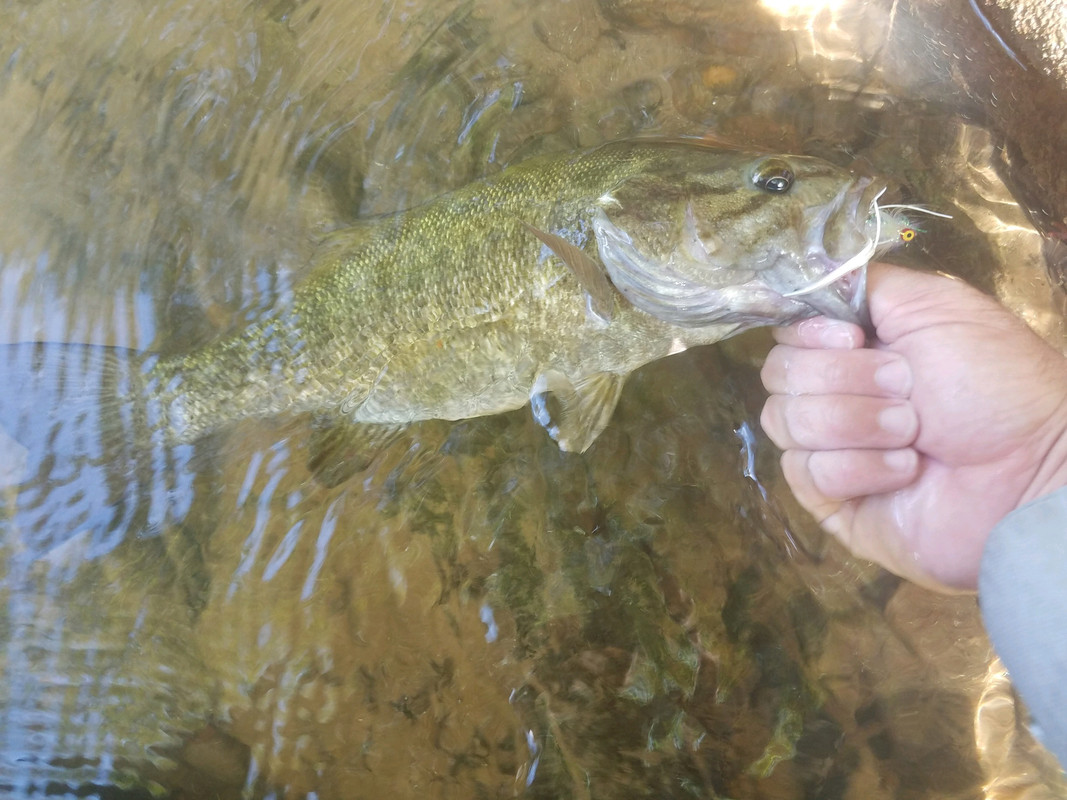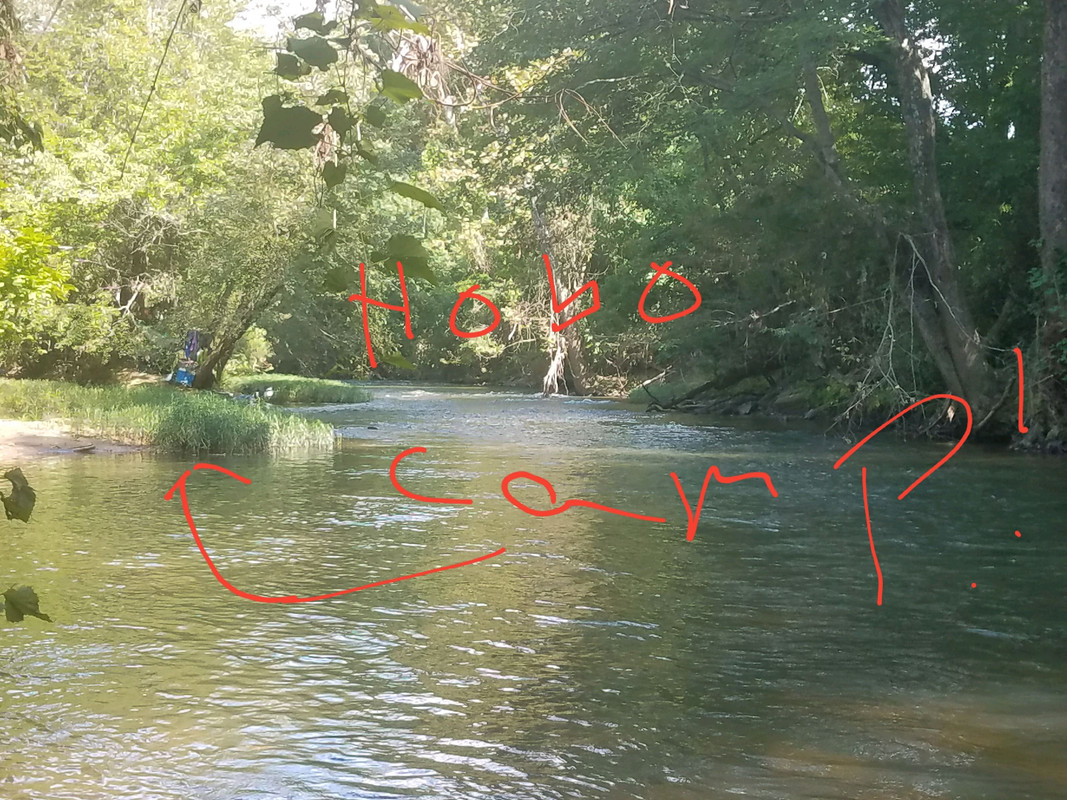 The only downer to the day was what I saw along the stream. The abundance of bridges and the close proximity to major surface streets has meant that there has always been a fair amount of homeless activity along the banks of this creek. In the past I've even had people spot fish for me. Today, however, I counted no less than 32(!) different homeless encampments in an afternoon of fishing. The affordable housing crisis is real. I'm blessed to live in a town where money isn't in short supply; I can't help but think we can do better.
Cheers y'all!
Dylar