I was fishing the D this week and ran into John. I had fished with John before and watched him hook some huge fish. John Conits AKA Big Fish John, works as a guide for Davidson River Outfitters. He was on his days off due to the impending storm. The first day we each landed 1 (both were 19) and saw some giants. While John can fish for numbers he was stalking and targeting big fish a very slow and difficult process. On a trip last year I watched John wade in on a big brown (I thought it was a crack between 2 rocks). It was 20 minutes covering 40 feet just to get into position before even making a cast. His wading skills and eyes are unmatched. He ultimately hooked the big brown only to be broken off. This trip the second day we started early and John broke one off first thing.(looked to be at least 22 inches). We continued to spot and stalk. John saw this monster and got into position. A few casts later she ate.. a quick jump and she was gone (broke off). We watched the pool for a half hour or so as she circled a few times and went deep. I cast a few times as she sat on the bottom. Then she vanished. I waited 20 minutes or so and headed down stream thinking it was over. Then I hear ....you walked right past her. I turn and John who had been patiently waiting on the opposite side said she is on your side right across from me. His eyes are fantastic and his knowledge of what fish do is tremendous. She had reset just above me. I cast to her.. she refuses. I have to pee (old man) and change flys. I put on one of Big T's prototypes and an emerger and try again. Second cast she eats and what seemed like days later John is netting her and releasing her.
John could have easily cast to the fish or just came back later, but that's not him!
A true friend and gentleman!
If you are ever in the Brevard area and want to fish give Mr John Conits a call. His contact info is below.
John Conits Guide Davidson River Outfitters
828-877-4181
John, Thanks for all you did! I will be your net man for life!!
Woody
Day 1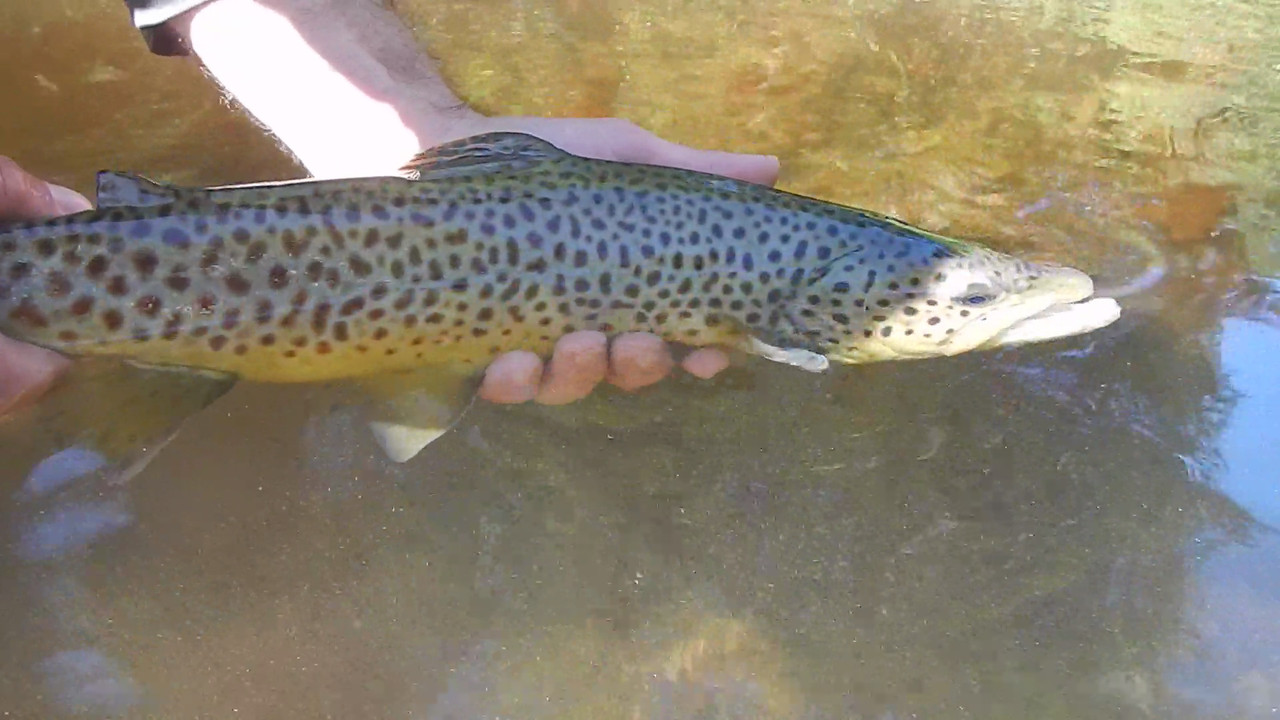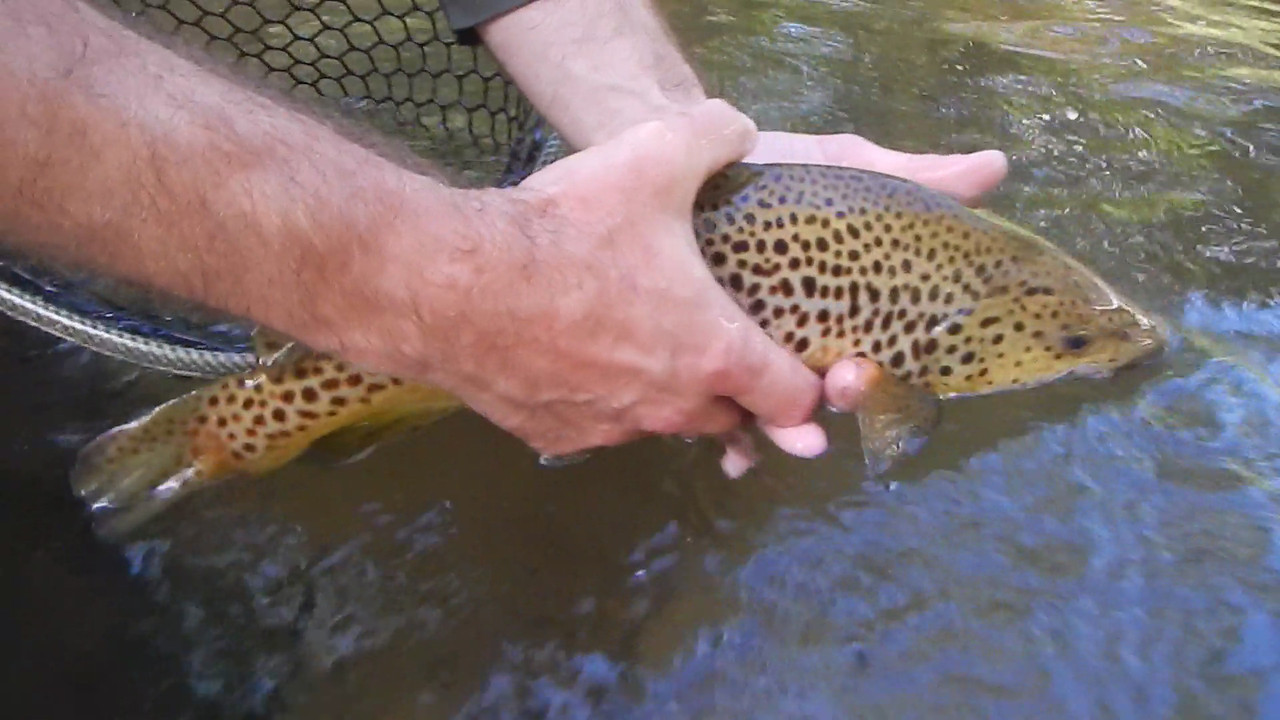 Day 2
30 inches 11 lbs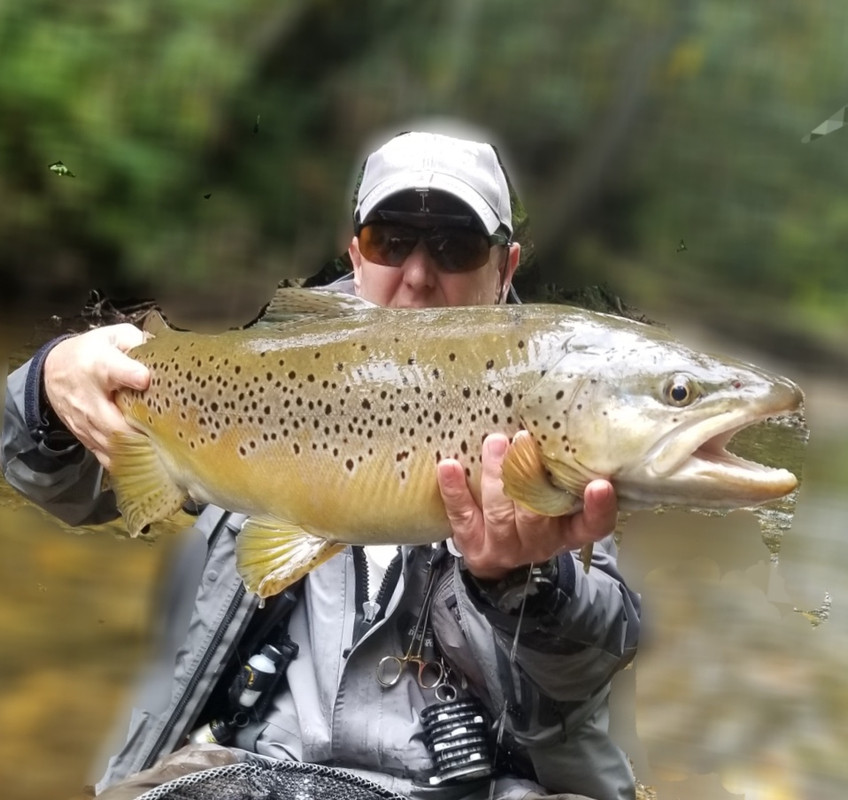 John Conits Guide Davidson River Outfitters
828-877-4181
John's catch from a few months back