I know there was another thread already started about the new Parking fees for using the Lower Pool Park below Buford dam. However, I felt I needed to start a new one with what I learned today after talking with the folks at the Lanier Project Management Office / Visitor Center.
I went to the Visitor Center / Management Office off of Buford Dam Road and spoke with Mrs. Gail Cross in the office that issues the COE park passes. I explained to her that I was with NGTO and was looking to clarify some confusion. I asked her if the $25 annual NRA passes we purchase for other parks on the Hooch were valid for all or part of the lower pool park area. I explained to her that the new sign as you enter only mentions the $30 annual pass which also adds to the fog my simple mind was trying to see through.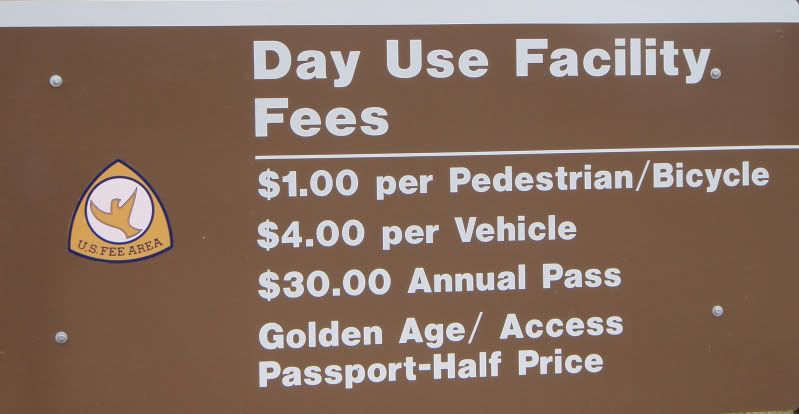 I also told her that one of our members had spoken with a Ranger this past weekend and was told the NRA pass was good for the 1st lot but not for the lot near the ramp.
She did some checking and informed me that the New Ranger that made that comment was incorrect.
The NRA annual pass is good for the whole park and you did not need to purchase a new COE pass.
I picked one up from her any way cause I never know where I will get an urge to fish when on the road.
She also stated that if any of our members had any questions to contact Ranger Ken Weiner at 770-945-9531 ext.279.
I hope this clears up any further confusion, especially mine
Mrs. Cross thanked me for helping get this information out cause they are also struggling to do the same thing.
If you do need a COE pass for other locations on Lanier or other National COE managed parks you can order the pass by filling out the form at the link below and mailing it in (Thanks Milton)
http://lanier.sam.usace.army.mil/AnnualPass.htm
or you can go to the address below and pick one up for $30
Lanier Project Management Office/Visitor Center
1050 Buford Dam Road
Buford, GA 30518
Tight Lines !