I had the best two hours of trout fishing I will ever experience today, with a slightly sour ending.
I floated down to my usual haunts. Yoohoo water, a thunderstorm, freaking game on. Caught a spunky 14" brown and rainbow in the first hour.
Then thunder began popping in the distance. I figured I would push my luck.
BAM this 19 to 20" beauty smacked my plug. Needless to say my day was made.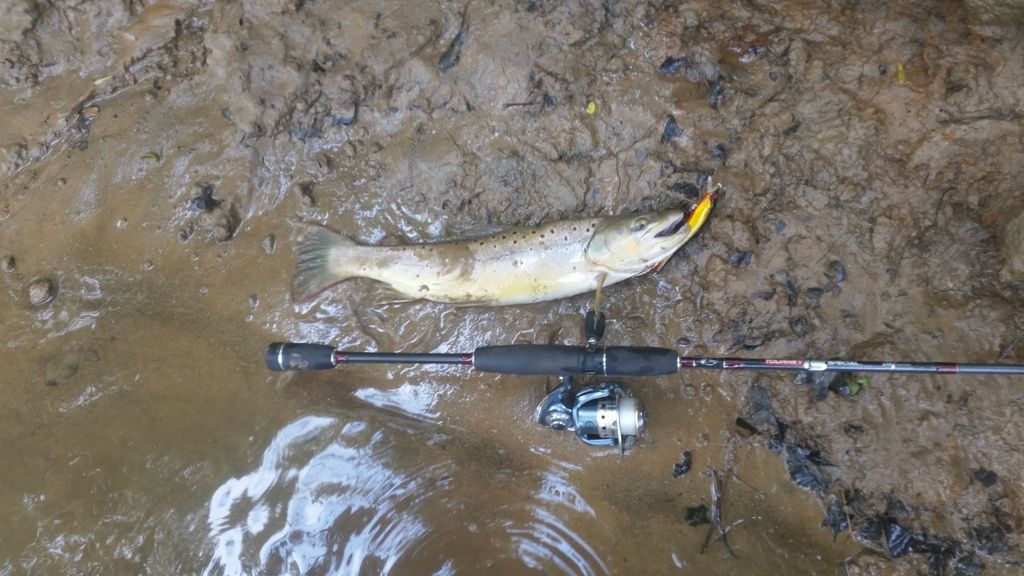 He was super fun, and took off like a rocket back to the depths after a quick snapshot.
I figured I was done, but on my paddle back up I decided to hit a certain hole for five more minutes. This hole haunts me, as I lost a probable 7 to 8 pound male there last month.
Second cast, something absolutely crushes my lure. I could tell the way it wallowed on the surface it was massive. I found the fish for about fifteen minutes, chasing it down 500 yards of river. I don't know how she didn't pop my 4lb test, or take me into a tree. At about the fifteen minute mark it was like the fish just gave up. She cruised in on her side, and twenty minutes of revival attempts had no effect.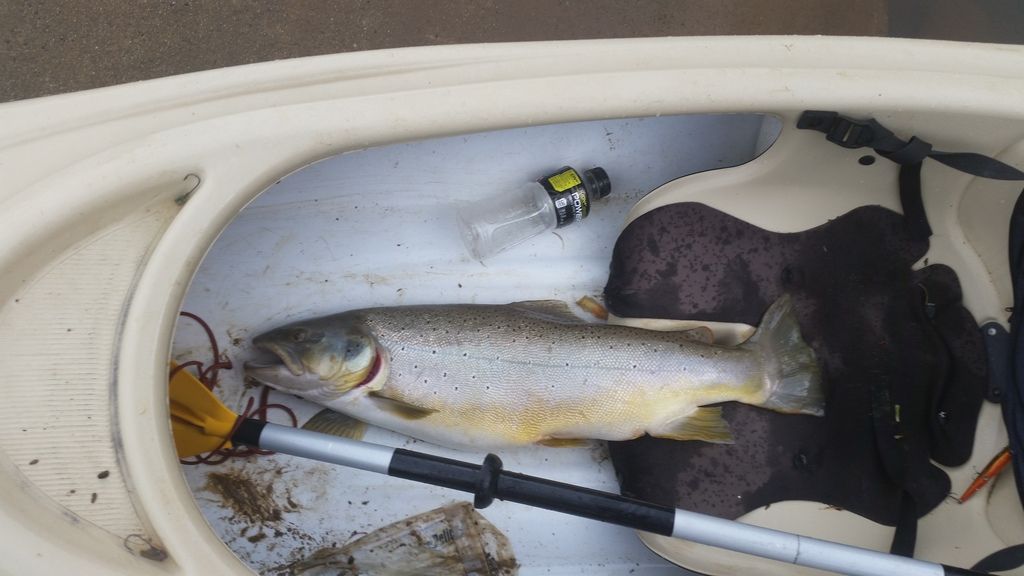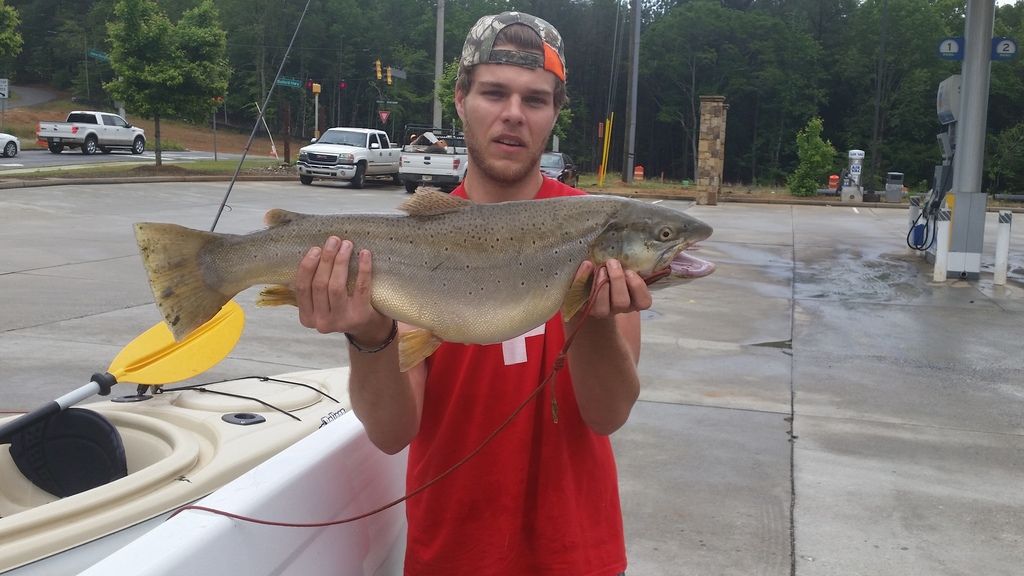 She ended up measuring over 28 inches, and cam out to be 12 pounds.
I am no doubt stoked about catching a fish that I have been hunting for well over 10 years, since I was 13 or so. What do you do though when while fighting your dream fish it dies? It puts a damper on my enthusiasm that this majestic fish couldn't be brought back, but I'm still proud of my accomplishment in setting a personal best that will be very hard to top.