We had a stain this morning, and what a wonderful stain it was. It was one of those mornings where you feel you have have a shot to make the Quality vs. Quantity bite worthwhile.
I was up at 515 and in the water by 615, 30 minutes before sunrise. I had been trying to get this fish to bite again all week. I'm pretty confident this was the fish that I hooked about two weeks ago that got off.
I legitimately thought I was hung for 3 seconds. That is until the first headshake. My rod was doubled over and I was moving the fish, but not turning it, so I knew it was a dandy.
I saw him at about the 2 minute mark. At maybe 5 minutes in some awesome helpful dudes in a drift boat helped me net him. FOR ONCE I was able to get a good picture of one of my fish! Thanks a million guys!
Anyways I'll stop rambling. 27 inches just north of 10 pounds or so I'd guess. Clean healthy release so he's back in there to dance again.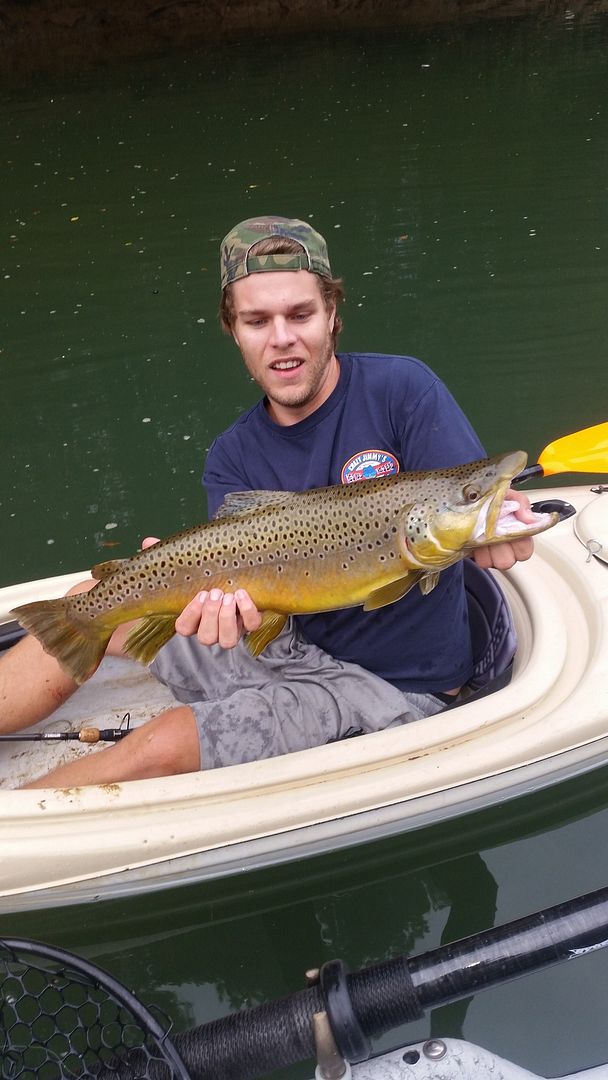 Just a shot of how gnarly that gullet was! That fish could eat an 18 inch rainbow no problem.