I couldn't fish my home water, JB, due to the water release schedule so I decided to head up stream and check out Settles for the first time.
I was informed on this forum that the wading is tricky here so I explored the area very carefully and was lucky enough not to fall in.
In the first hour or so I didn't have any action on the double nymph rig so out of desparation I switched to a dry dropper rig. I threw it around the shallow areas between the rocks and got my first fish of the day. It was no monster but I was happy to get the skunk off. It hit a BH PT dropped about 18 inches under a huge stimi.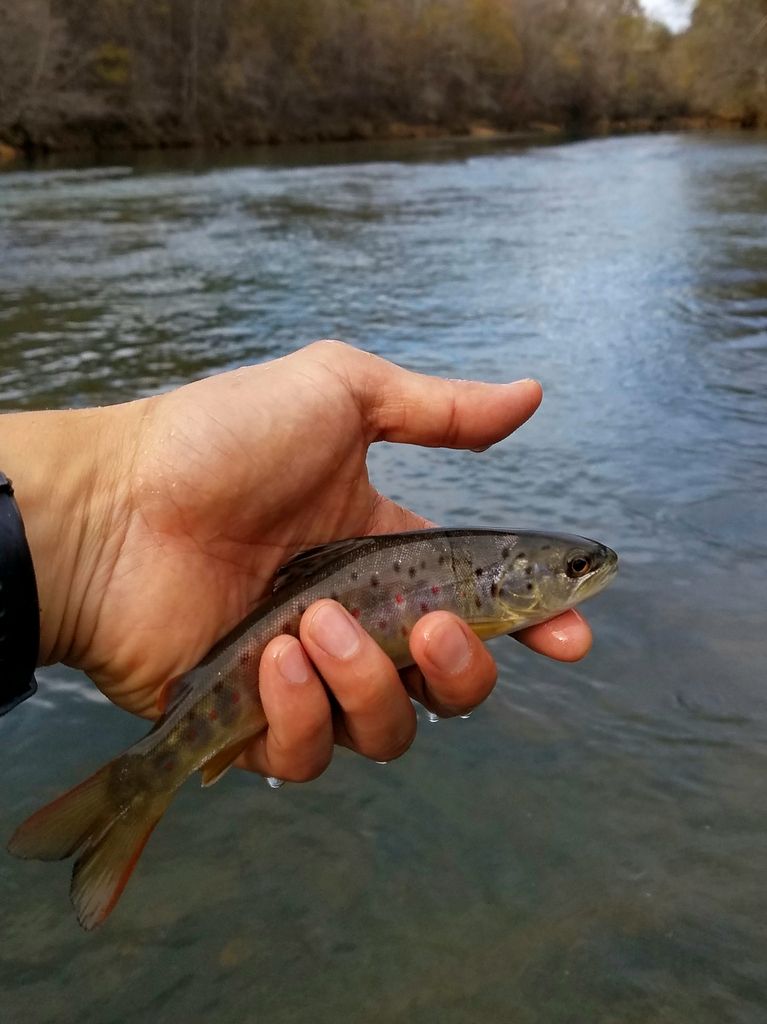 After about 10 minutes I hooked another and more substantial fish but lost it in some fast water.
I went up stream and ran into some deeper water so I decided to indicator nymph again. I ran into a guy who was throwing a streamer from a spin reel and while I had my head turned talking to him, the indicator disappeared and I was quite late in my hookset. But this brown was nice enough not to spit my hook and made me look good in front of a fellow angler.
Again, no monster but a little better than the first one. This one hit my walts worm.
I spent another hour or so in vain to hook another fish on my first trip to Settles but all in all i was content to have scouted out a new stretch of river with a bit of success.
The fishing really has slowed down, at least for me and some fellow posters here, compared to the summer in the number of fish caught but it's still enjoyable to be out there for few hours.