Normally I am not a big fan of the Herons. But when I read that Splatek is talking to them and telling them to "be the Splatek" I had to rush to the dam this morning to set them straight. I mean poor things they have no chance at bulking up. They will never get calf muscles like him. But alas I was too late they apparently were all doing legs at the local gym.
I did, however, see an Osprey trying to tell a Bald Eagle to get the heck out of his neck of the woods. My dang phone died (i have a battery issue apparently) so all I could get is a picture from the GoPro which has no zoom. You can make the bird out barely.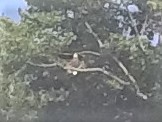 Fishing was good, nymphing midges I primarily got bit on size 18 moonshine midges. Mostly bows with a sprinkling of browns in the mix. Since most of the fish were decent size stockers I decided to work back up river jigging a Timex and what do you know the browns seemed to want that flashy thing.
Great day on the water I think I just missed several guys including Splatek. I bet he went there straight from the gym and brought his new Heron friends.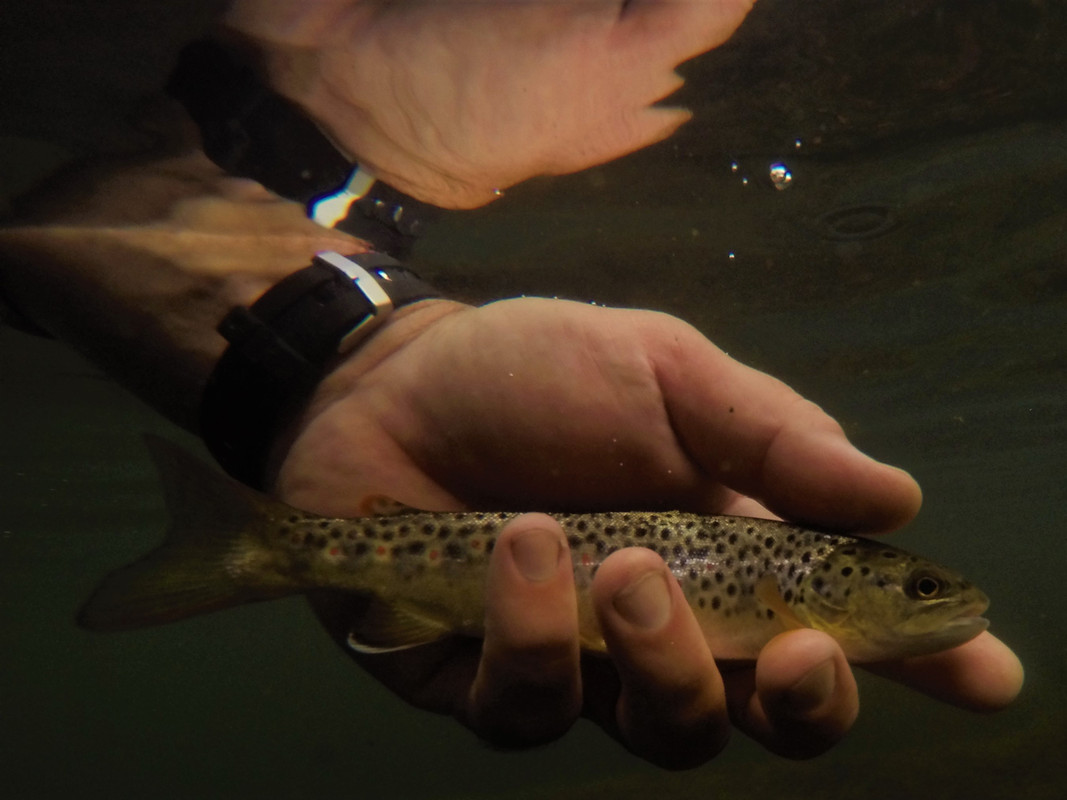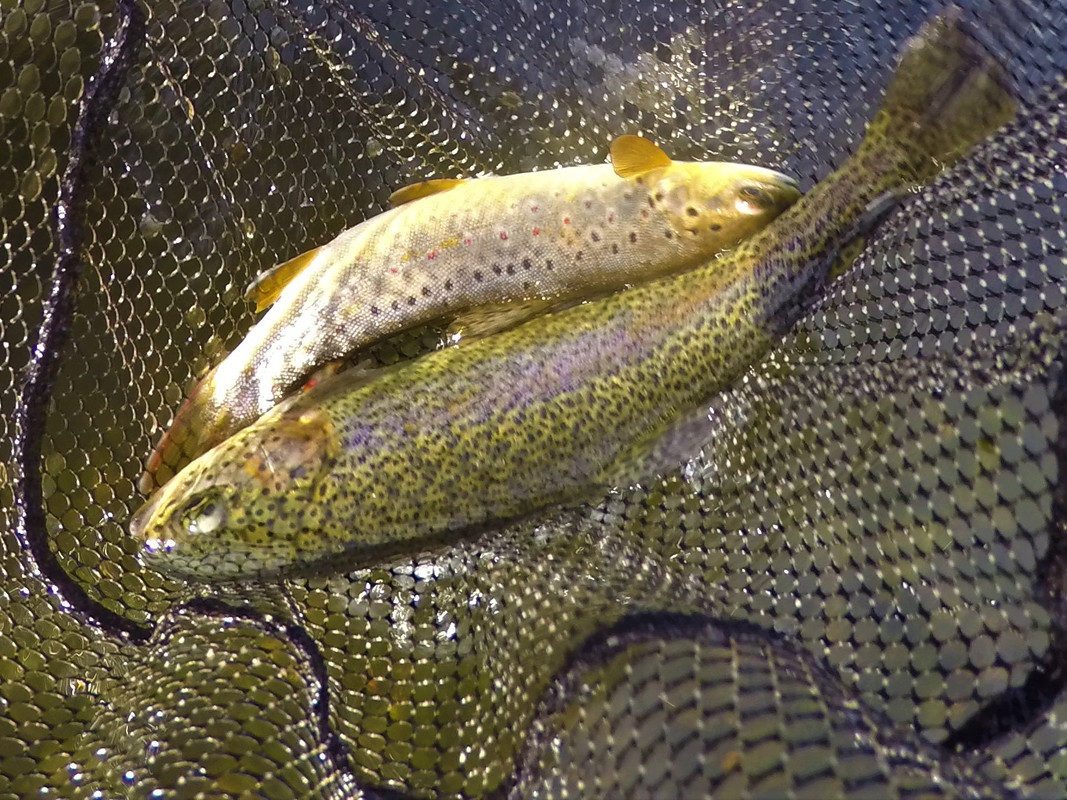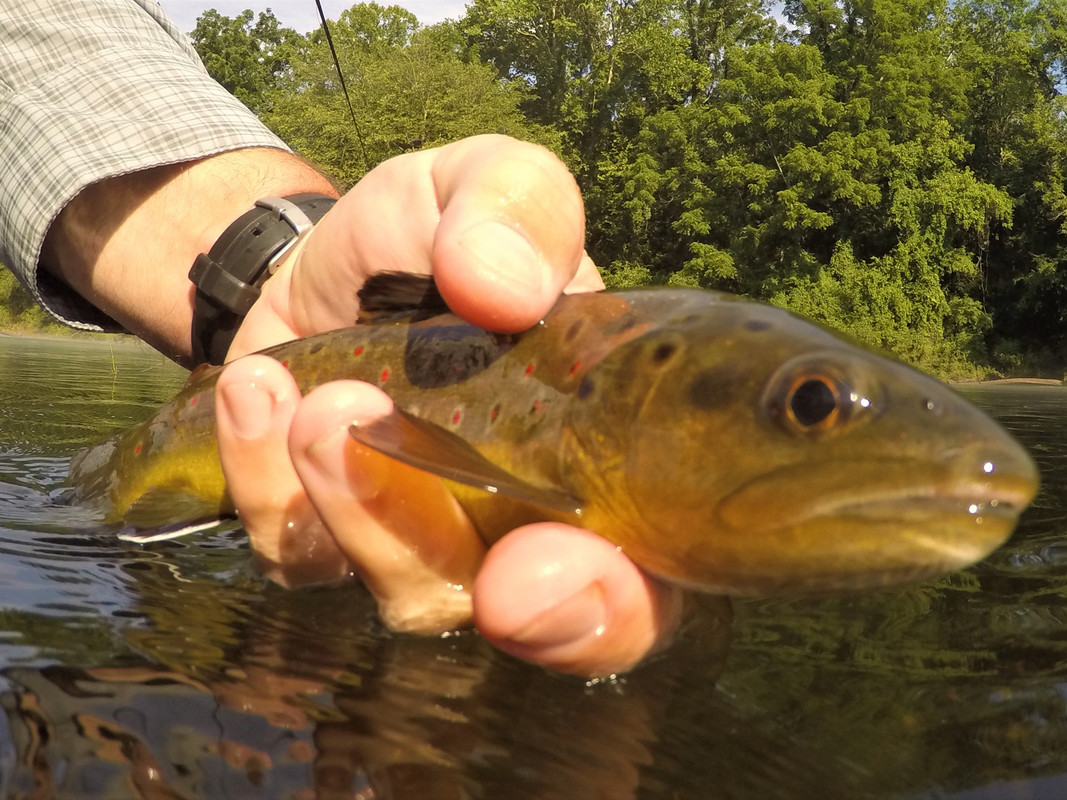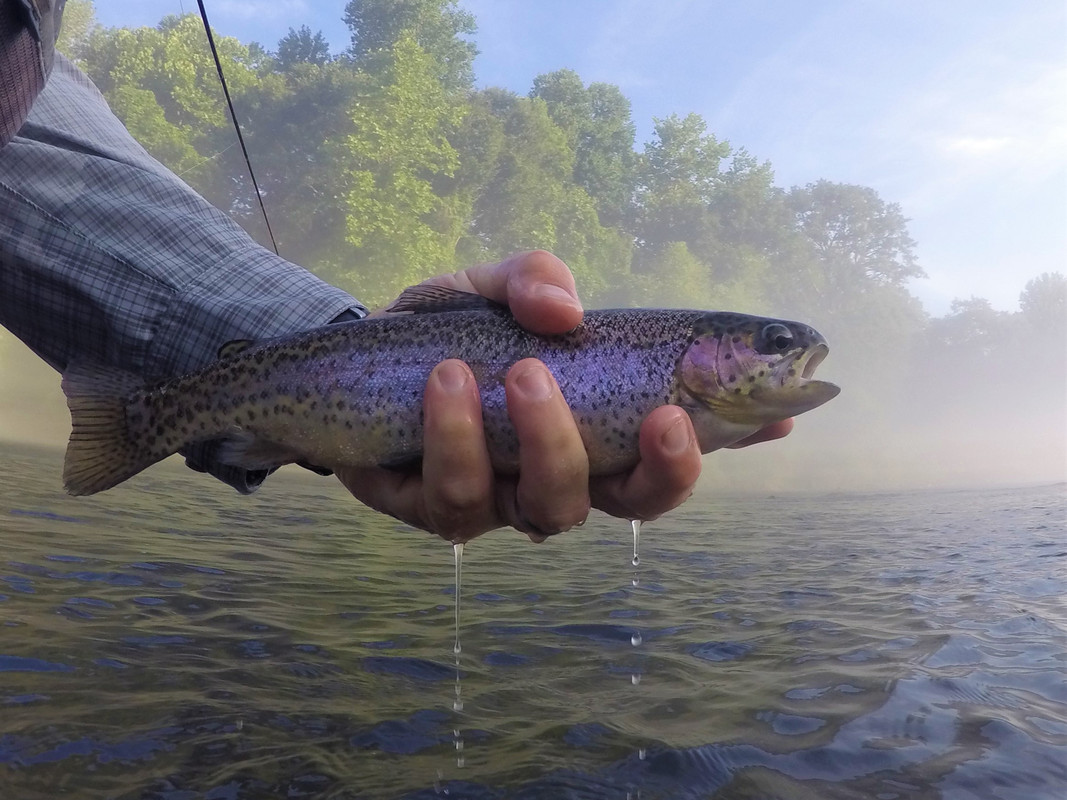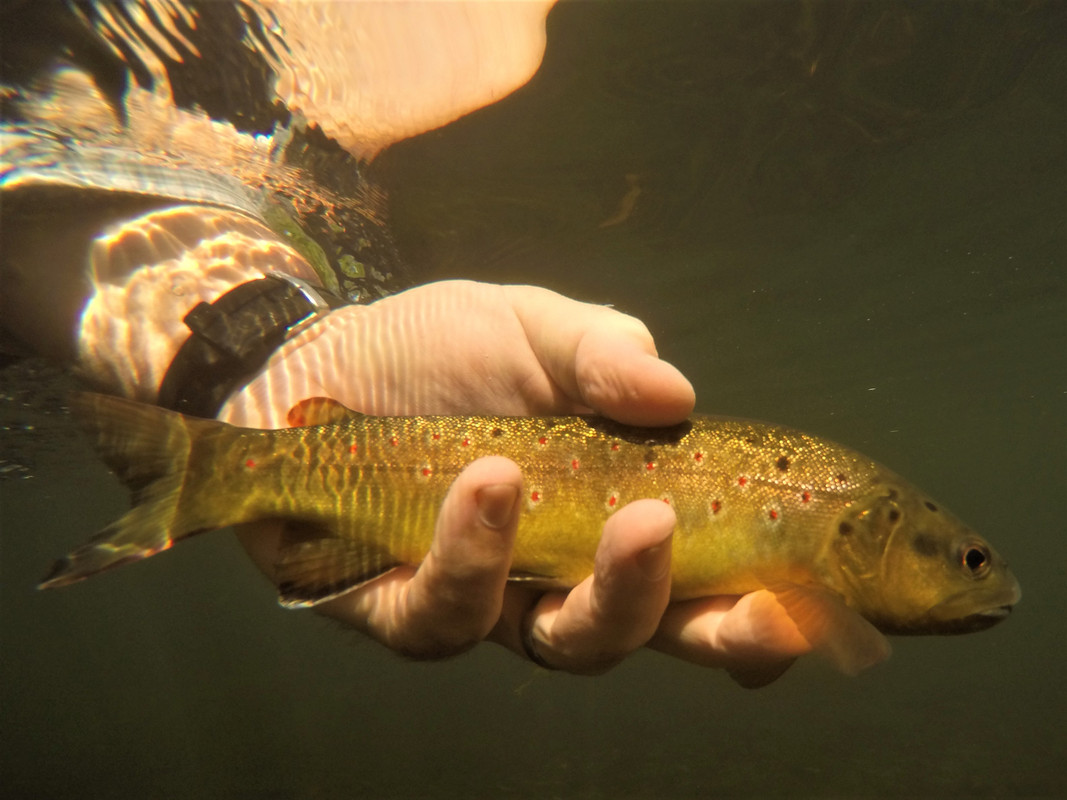 T