So I read about the 20" challenge on a thread and I decided to head up to this super secret creek I know about and the weather seemed to play right into my plan. It had rained pretty good so the plan was to attack the water about 14 hours after peak high water. Climbed two fences, removed one No Trespassing sign and got in the water. The sun was shining the temp was 38 degrees and BOOM! here it is. Hit the bead headed olive wooly booger like there wasn't going to be another meal for a week or two.
[IMG]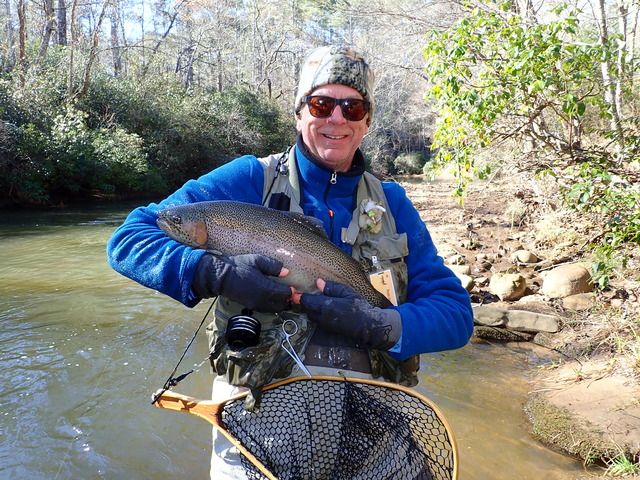 [/IMG]
Thought I would show another view. I had to pull it out of the net by the mouth cause he was so broad.
[IMG]
[/IMG]
After the battle I had to sit and breathe for a while. Might be the best fish I have ever had the pleaseure of entertaining for a few minutes.
[IMG]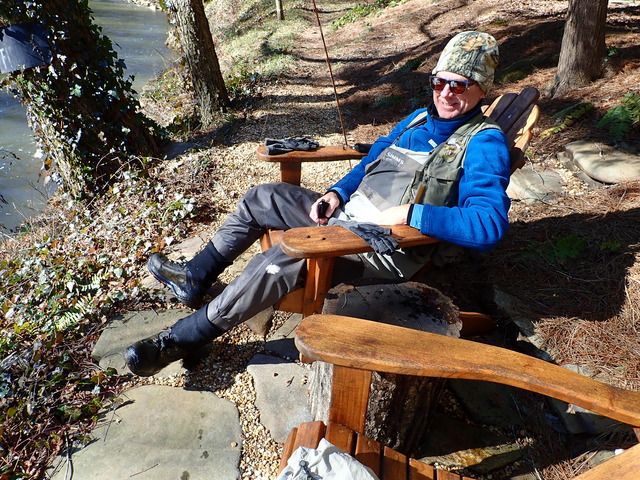 [/IMG]