I was lucky enough to fish the DH today, but the river was a bit high. Checking this evening on the flow and it ran 360 all day.
Those of you that know the river will attest to the difficulty of wading it at that level and the limiting of access. I had three spots I knew I could safely wade. I hit all three.
I noticed a boat with 2 guys. They rowed upstream from one of the stocking points. I was having no success so I dropped down river below them and fished. It was just downstream of them and they crowded me a little, but then slipped on past. I stayed there for a while and moved downstream again to another spot that I could wade.
Those guys were 50 yards at least upstream of me. All is well until they dropped anchor almost with casting distance of me. Ticked off but still catching fish, I let it slide. I took a picture of them for some reason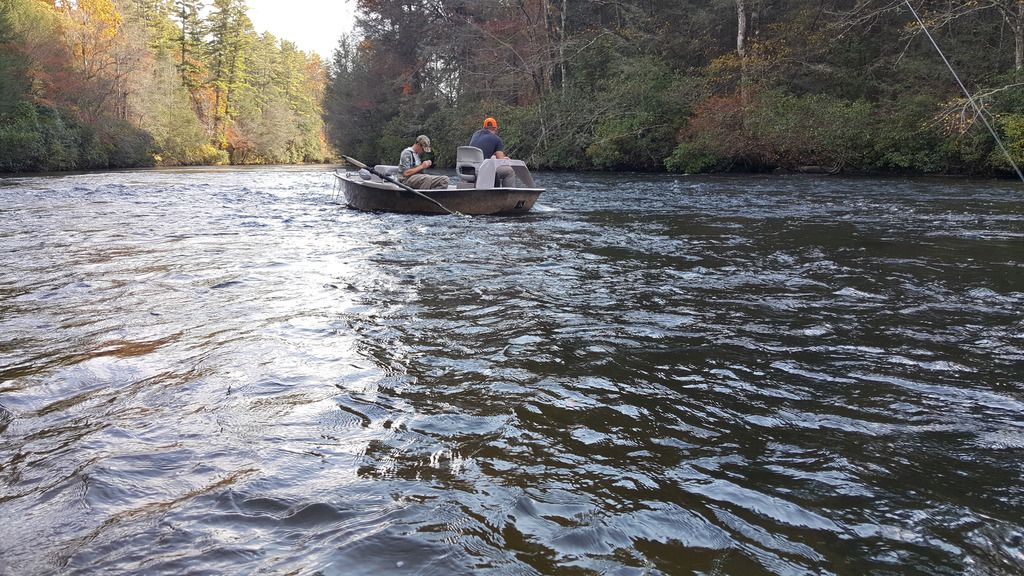 They picked up and dropped the anchor in my hole.
I let him have it. He argues that I am taking his spot. Its rolling 360 cfs, I have very little mobilty, he is in a boat and can go ANYWHERE.
If you float, you give the waders room.
The dh is fishing well though. Go get a line wet.