Here's how to use those partridge, starling and other soft hackles that you thought were to big to use.
The hook is a Mustad 94840 size 20, the thread is 8/0, a little big for this size fly but it shows up better in the pics.
First put your hook in the vise and start your thread.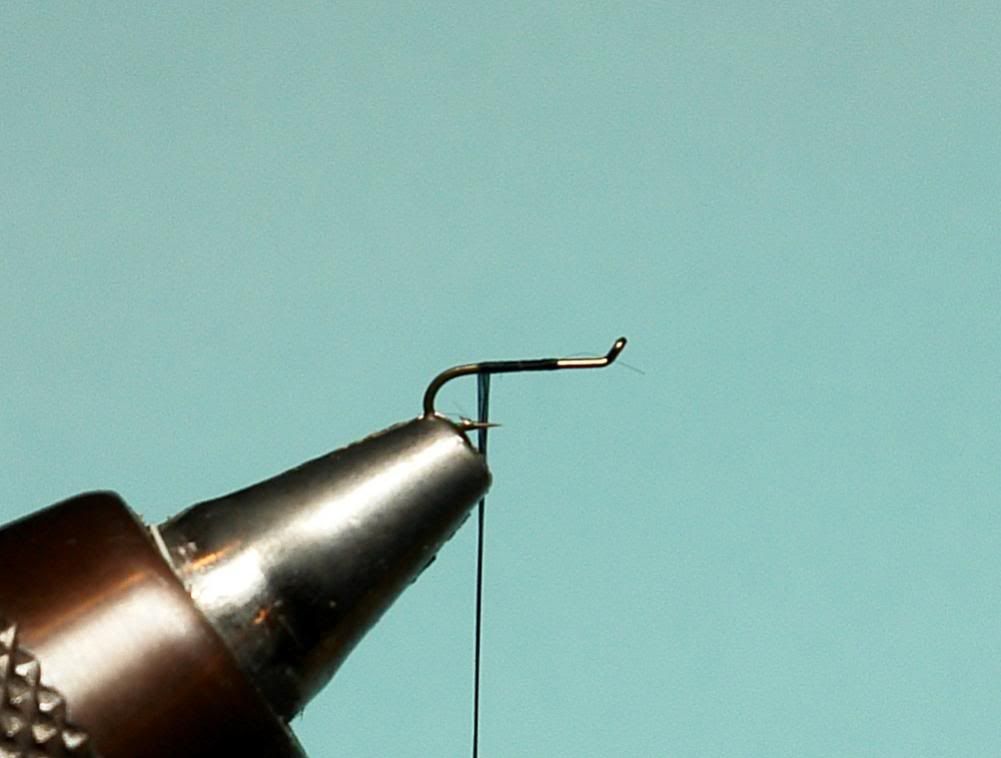 Here is a small partridge hackle. We've stripped down one side, but as you see the barbs are way to long for this size hook, in fact its about the shank length of the hook to long.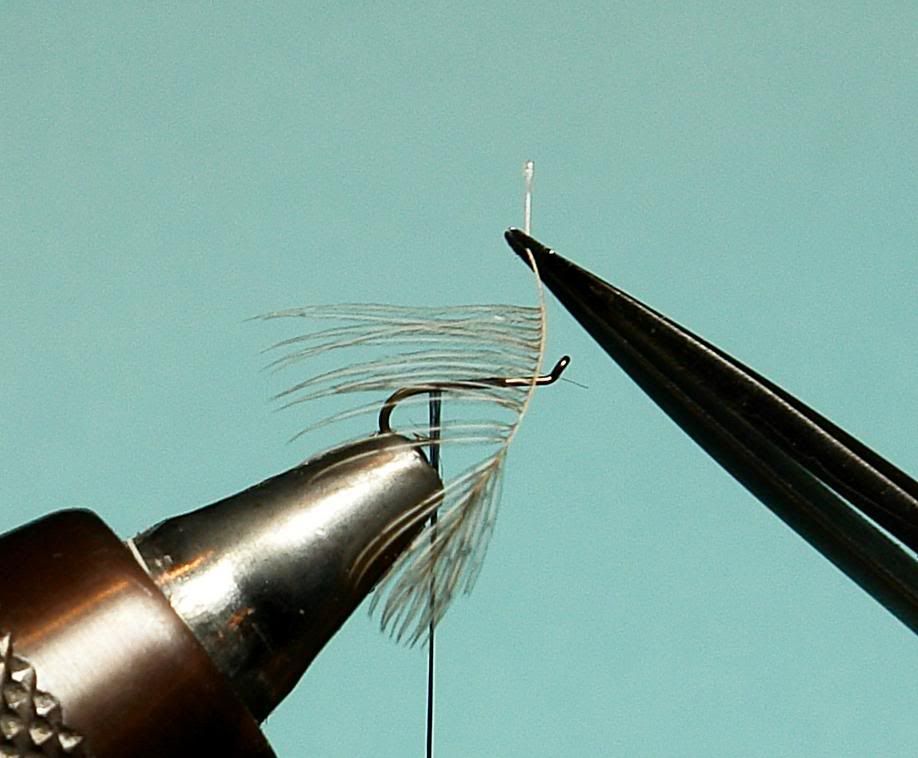 So what we need to do is shorten the barbs by that length. So we will tie the hackle in at the end of the hook shank by the tip of the hackle. If the hackle were only half the shank to long then we would tie it in the middle.
Next is to wrap your hackle like you would for a collar.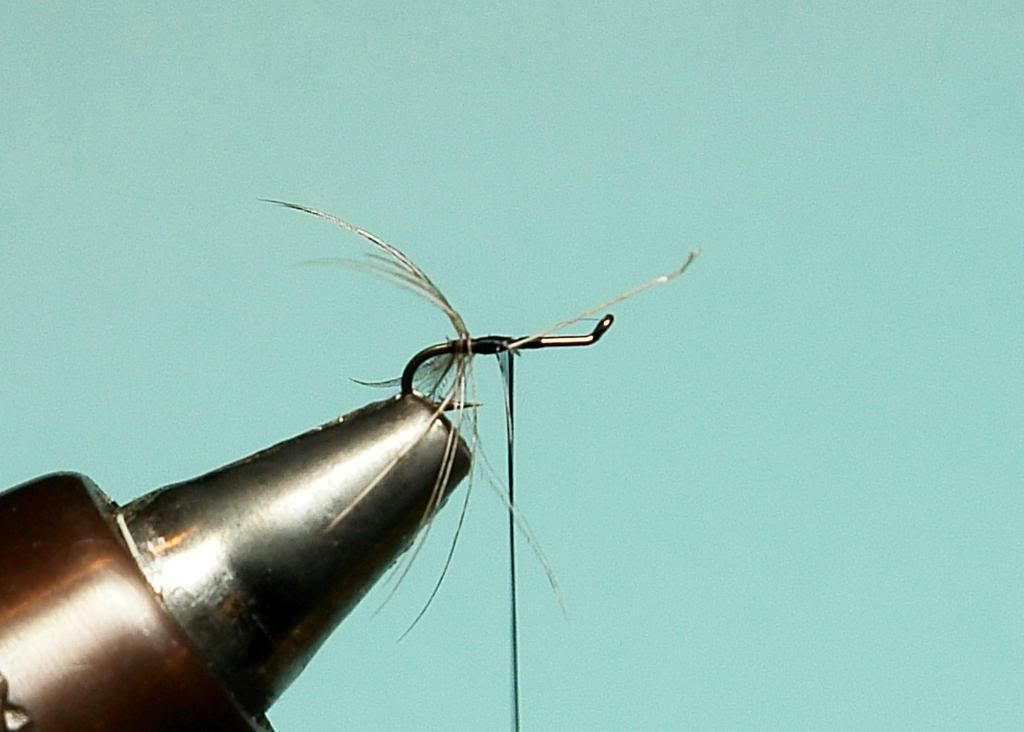 Bring your thread up towards the eye of the hook. Grab the hackles and draw them forward with your fingers and make a thread wrap to keep them forward. If need be you can adjust the barbs so they are still even around the hook.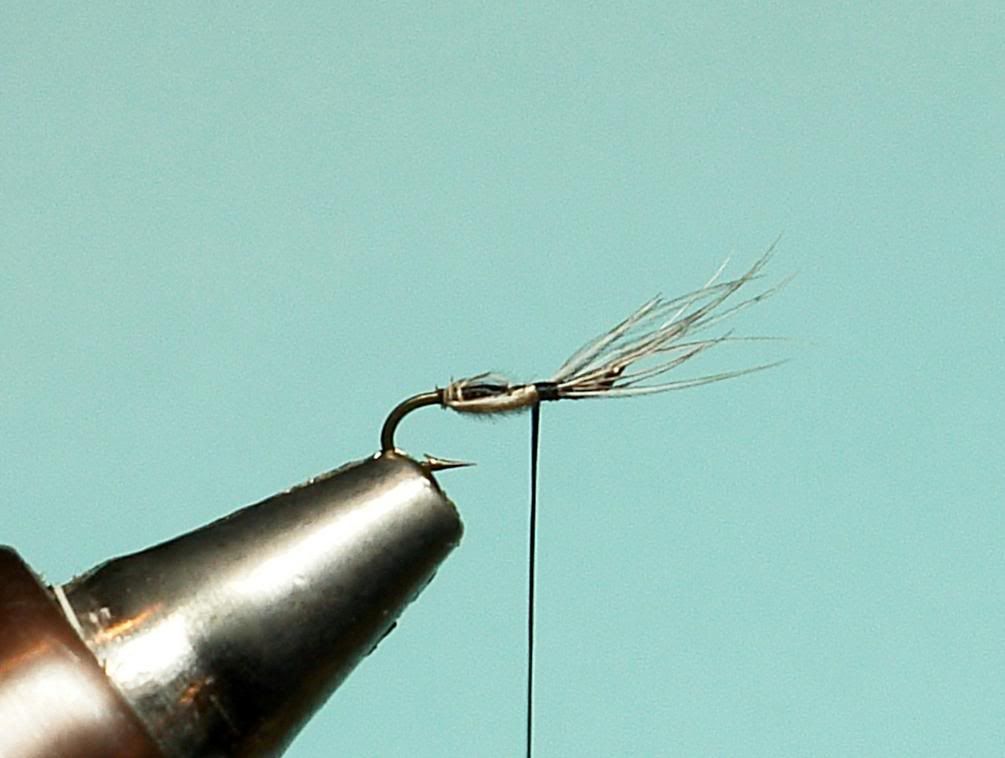 Make your body with what ever you like and stop just a little behind the eye of the hook.
Take a half hitch tool and slip it over the eye of the hook and push back the barbs. Hold them back with your left hand and then with your right grab your bobbin and make a couple thread wraps behind the eye.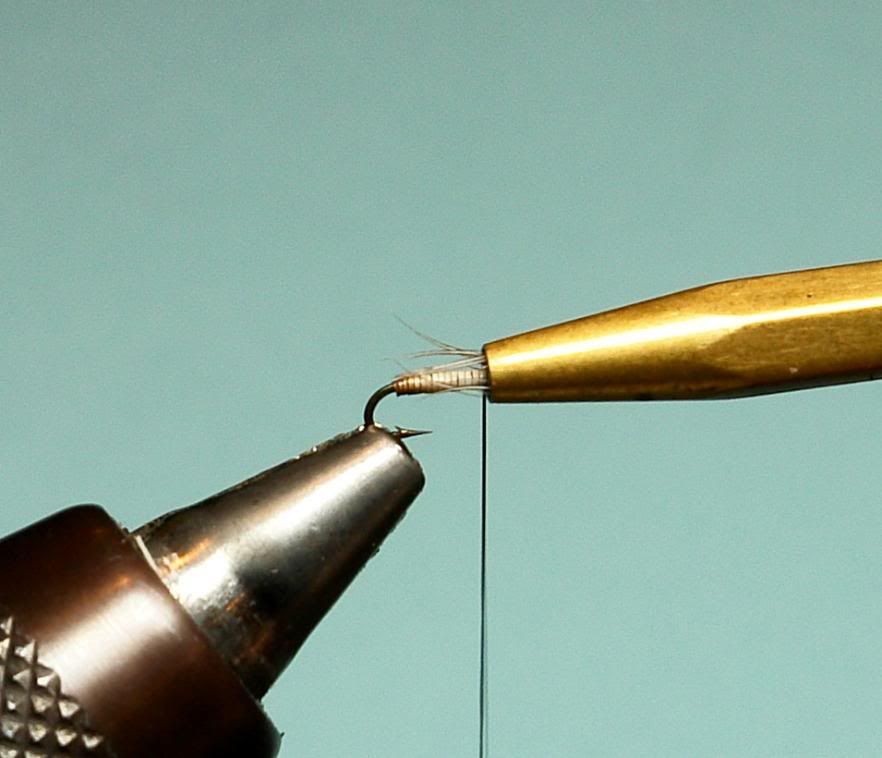 Add a couple half hitches and cut away your thread. You now have a size 20 soft hackle.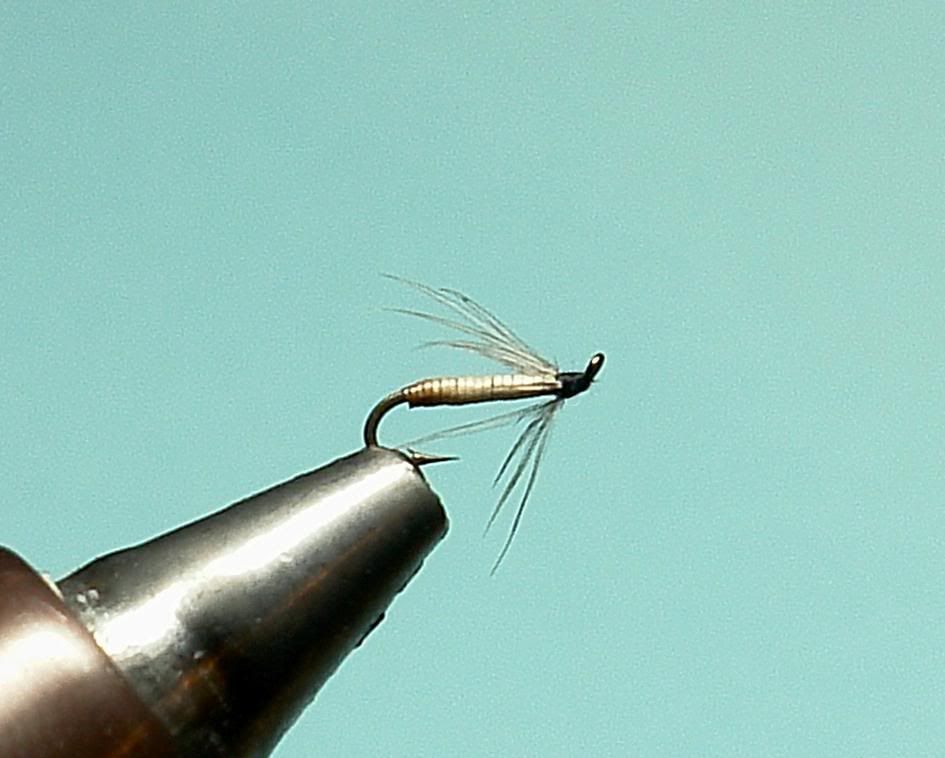 M