So for a Christmas gift, my step mom got me a post fly box subscription. I got 6 months doubled up (2 of each pattern totaling 24 flies per month) as well as a tacky day back, tungsten putty and some shake 'n bake (which shipped separately from the flies).
Here's the box that I found in my mailbox:
[IMG]
[/IMG]
When I opened the box, I got a little newsletter which told the names of all the flies I received and even some tips for how to use them (the one for the October Caddis was one of the most helpful in my opinion). I also got a sticker for post fly box that is in the shape of an insect I can't identify, caddis maybe? Finally, I got to the flies themselves. They were in a small white box rattling around, one suggestion Id like to make is to maybe have them in a piece of foam but it dosent really matter. Here's a picture of all the flies corresponding with the fly identification chart:
[IMG]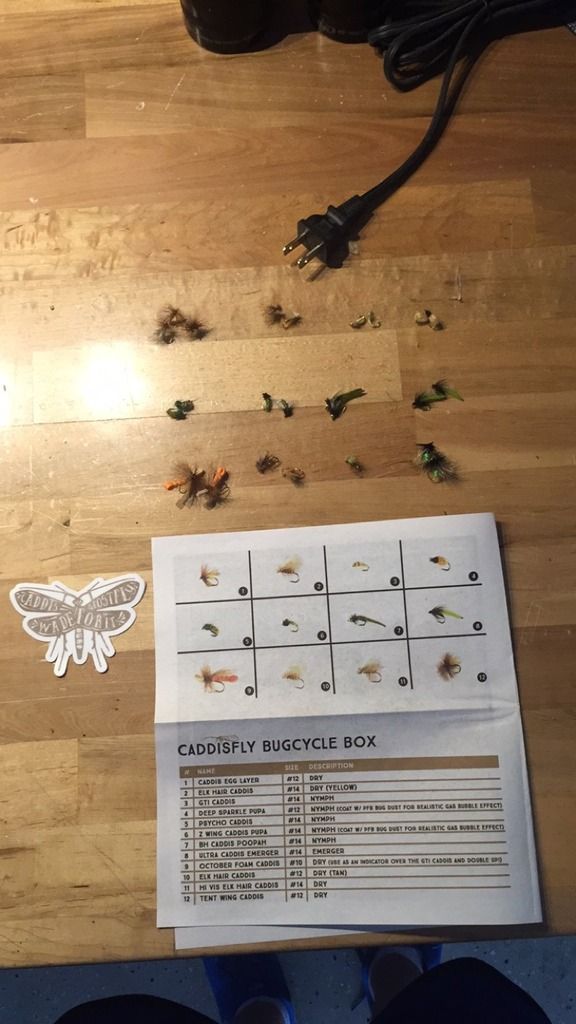 [/IMG]
The flies in the box were all caddis patterns and appeared to be very high quality and looked very realistic and buggy. My personal favorite was a tie between the October Caddis (Number 9 on the chart) and the Psyco Caddis (Number 5 on the chart). Here's an up close picture of the flies:
[IMG]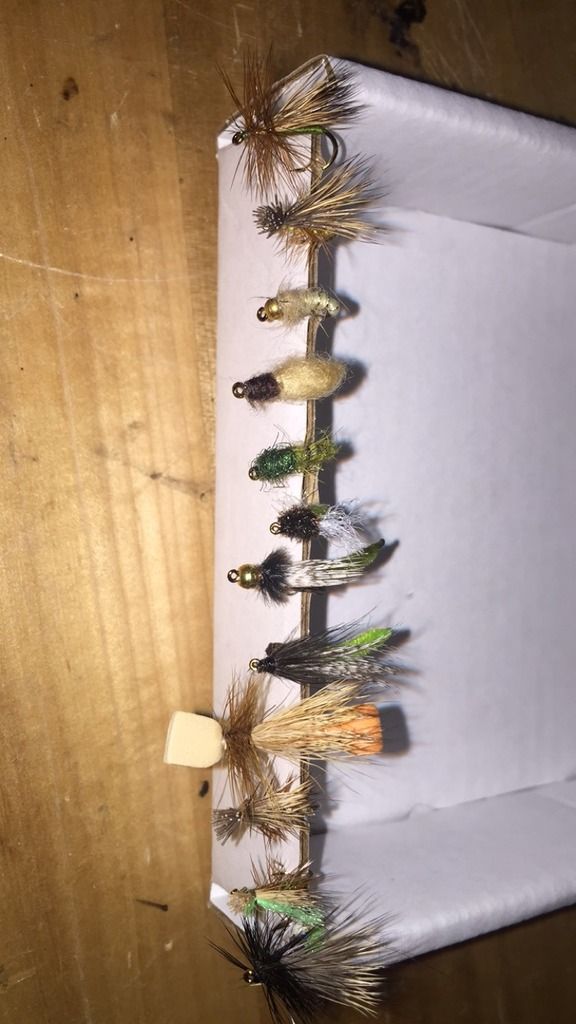 [/IMG]
For blue lining I think that the GTI Caddis (Number 3), the Elk Hair Caddis, which 4 were provided in 2 different colors are always a great fly for blue lining and the Tent Wing Caddis (Number 12) will be good for the dry on a smaller dry dropper rig!
The Final Verdict: Overall I would give Postfly Box 5 out of 5 stars! I highly recommend this company as a gift or for yourself! It is a great way to try out new patterns with very high quality flies!
Pros:
High quality flies
Fly identification chart
The sticker was a nice added bonus
Cons:
Little to none, the only suggestion I would offer is to secure the hooks in styrofoam in the package but it really doesn't matter that much.
Thanks, and tight lines,
-Ben