Hey everyone,
I've been thinking about getting a small boat for some time now and since my 5 yo boy is so into fishing, I decided to pull the trigger and get a used one. He's too small to wade safely in the hooch and we don't like fishing from the bank or my kayak so this was the natural next step. I also have been hoping I can take one of those "grip and Glen" pictures with a 20+ inch brown in the future and this, hopefully, will increase my chances.
After searching the old forum posts and consulting Swamp Angel, I picked up a 15' 4" Gheenoe Highsider with a 9.8 HP outboard. I needed something that will fit in the garage and also wanted to be able to fish standing up. I've taken it out a couple of times for short periods of time this past weekend and have been happy so far. I really have a lot to learn about boating and fishing from a boat. I'm used to fishing wade-able water close to shoals and now it's a whole different ball game.
Some pics from the weekend.
I launched out of Abbot's on Saturday and had some issues trying to figure out the motor. Turns out I forgot to open the vent in the gas tank. After someone on the ramp helped us figure it out, I went back up to cruise a bit with the kids. Didn't get much fishing in but it was nice to be on the water. Too many tubers to dodge though.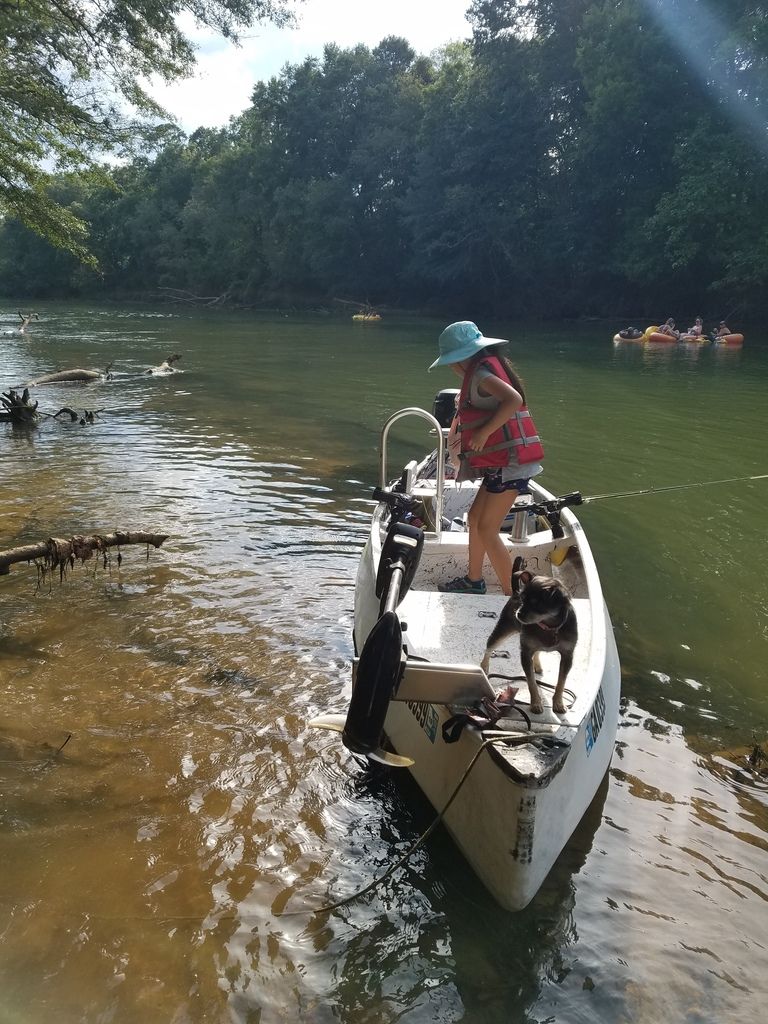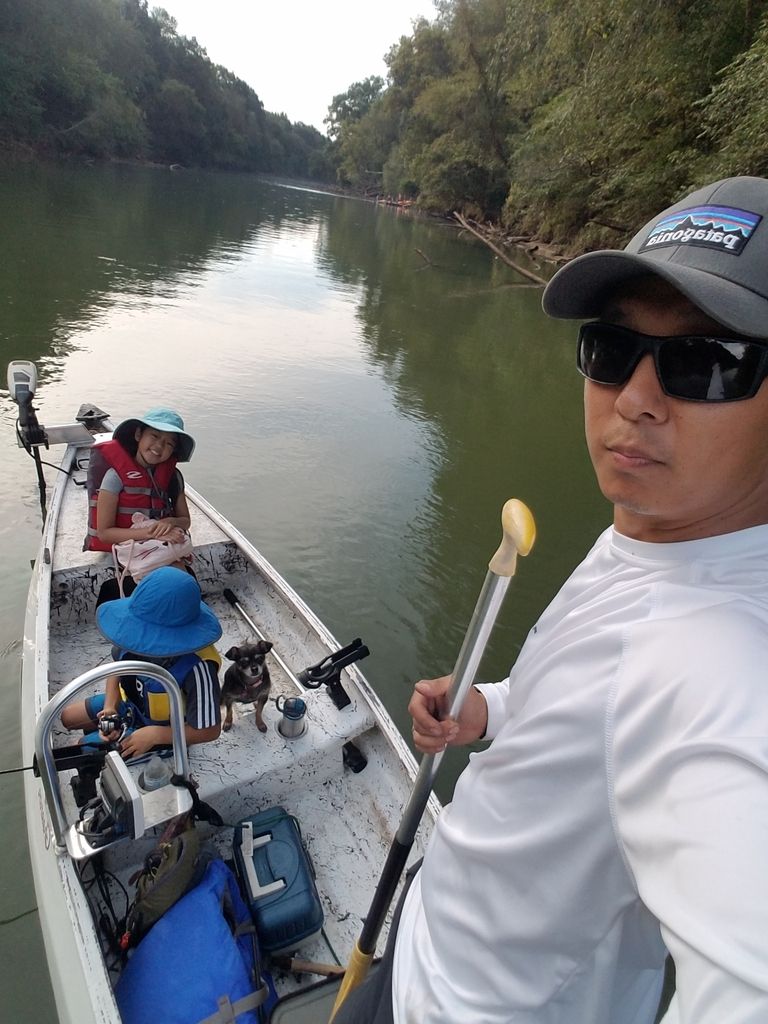 On Sunday, I went to JB real quick since I live 2 miles away and also because I didn't have much time. I stayed really close to the ramp because I didn't want to scratch the boat and/or ruin the prop. We ran into Philhutch80 and B5fish and chatted with them for a while. Phil had landed a beautiful brown just before we got there and was pretty excited.
We actually got the skunk off the boat by landing a rainbow and that felt pretty good.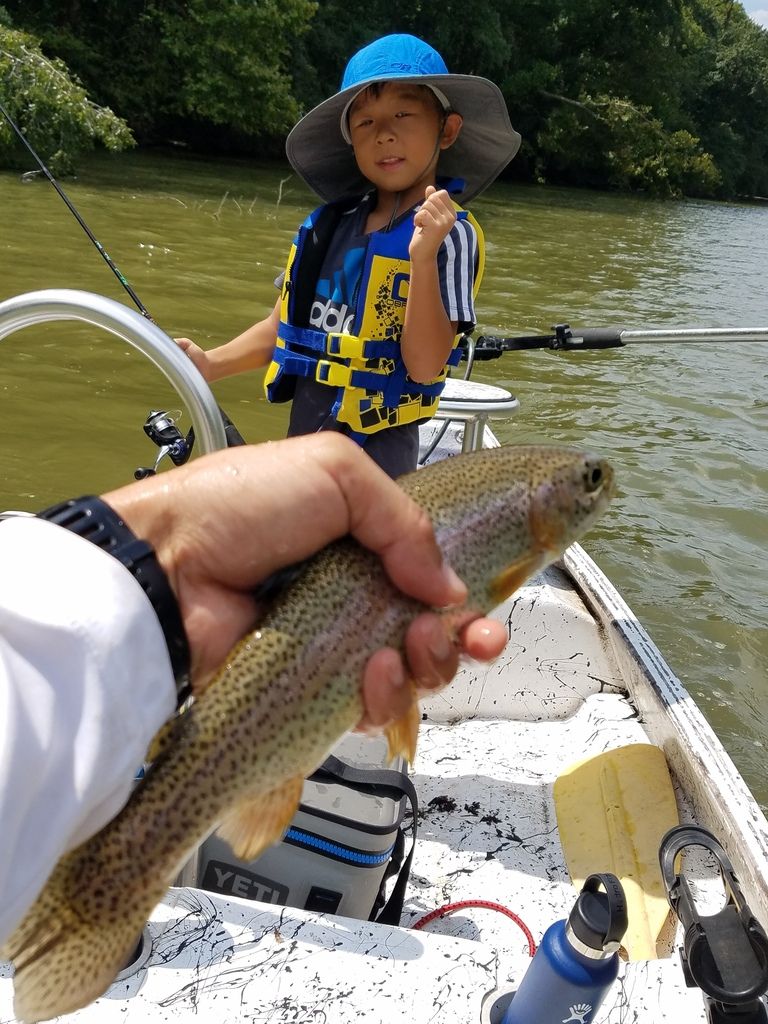 Right now, my biggest challenge is to learn how to back up the trailer. People make it look so easy! I seriously was so frustrated having to try like 20 times just to get down ramp in front of at least 20 tubers.
I want to thank SwampAngel for the help with deciding which boat to buy, Browniez for messaging me about some tactics during changing water levels, PhilHutch for being an inspiration with his latest catches/posts, JerryG for his messages on IG with the river intel, and lastly he-who-shall-not-be-named for some insights on fishing from a boat.
Hope to see you on the river!