I have the following I would like to move on to someone who could use them:
TFO TiCr 9'0" 5wt. with Orvis Battenkill BBS III reel
Browning BlackSmith Fork 7'9' 4wt with a Bass Pro White River reel
TFO Lefty Kreh 6'0" 2wt with what I think is a Bass Pro reel (it was a gift)
I would like $225 for all three. I can take credit card.
[IMG]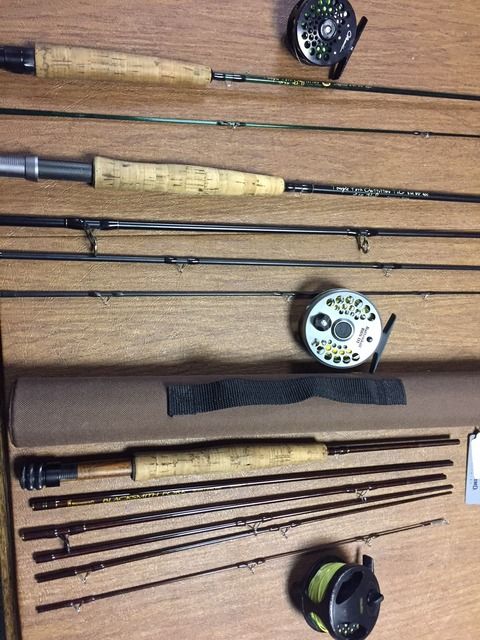 [/IMG]