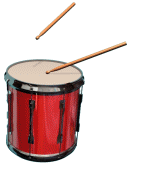 OK, the Friday night tent setup contingency crew can stand down. Mother Nature has blessed us again with good weather for the fling.
Friday Night
Mostly clear, with a low around 48.
Saturday
Sunny, with a high near 74.
Extra hands are still welcomed for the clean up crew and to help tboy run the Casting Games.
Looking forward to seeing everyone on Saturday!