Took a little trip with my GF this week and visted Gatlinburg and then hit Smokemont on the way back to do some camping/fishing with friends.
The first day I had a couple of hours one morning so I "urban fished" the West Prong of the Pigeon right through town and caught a couple of stockers which was interesting. The crowds of people kept stopping on the street to watch and ask what I was doing.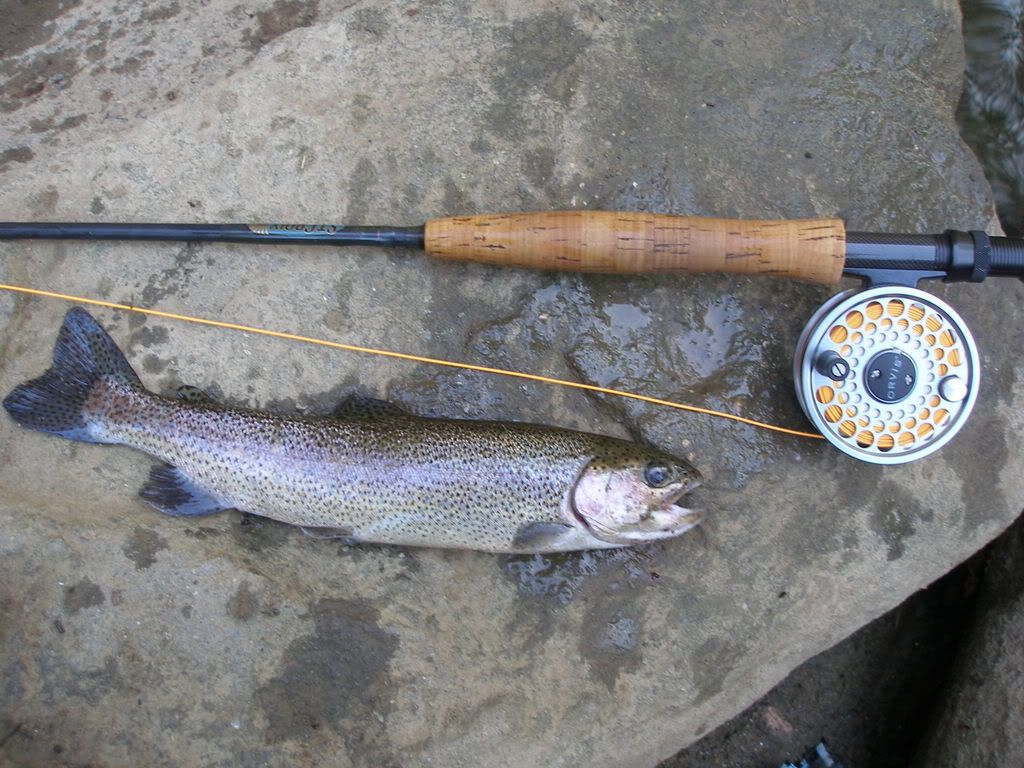 That afternoon we stopped in the park and hiked down too a little Blueline that was simply stunning.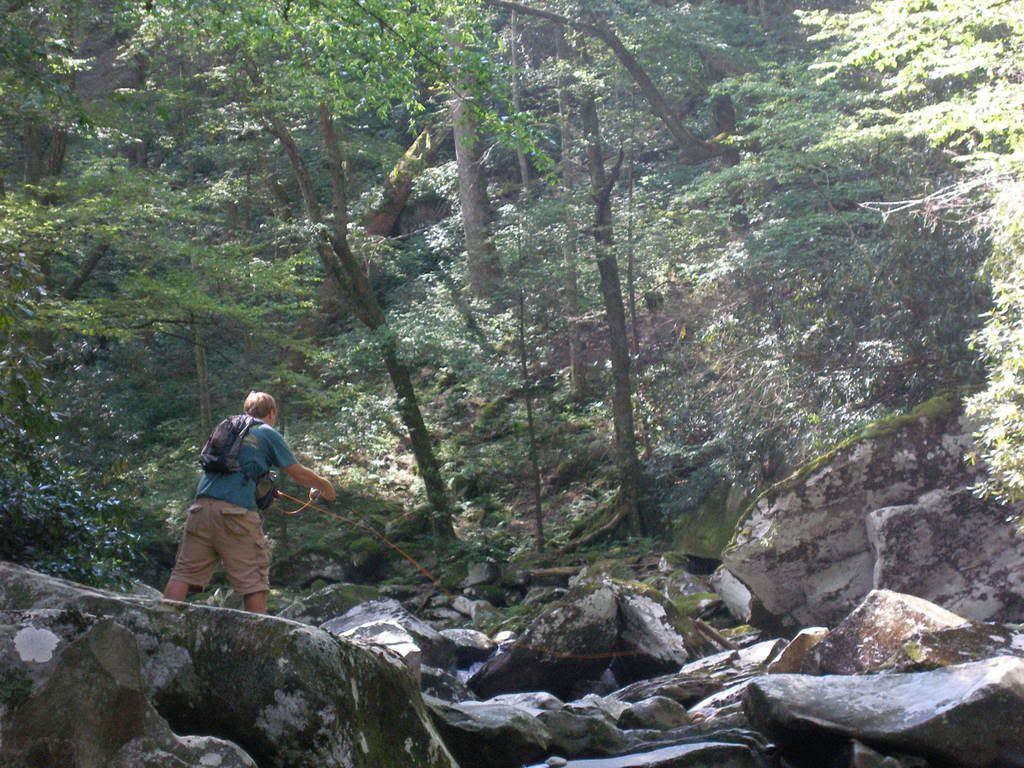 Fished for about 30 minutes and a blast watching fiestly little wild bows attack stimi's and ehc. Got one good picture that could be confused with an Orvis advertisement.
I could have stayed in that little creek for days but we had to make our way to Cherokee. The next morning I fished BF above the campground and was thoroughly impressed with the scenery.
The rest of the day we fished the Luftee though town in Cherokee and chased after the big brood stockers. I caught one on a spinning rod with a rooster tail.
Then my girlfriend completely showed me up by nailing one with a BH Bugger. What a monster!